Exclusive
I Want Out! Lindsay Lohan Already 'Begging' To Leave Betty Ford Center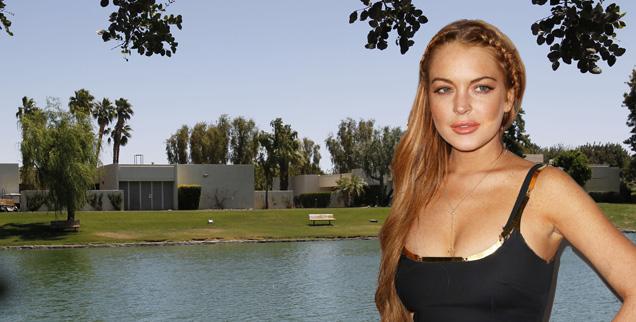 Lindsay Lohan had an incident free weekend at the Betty Ford Center, but as RadarOnline.com has exclusively learned, she is already telling people that she wants to leave the treatment facility.
The 26-year-old checked into the Palm Desert, Calif. center late on Thursday, May 2, just hours before the Los Angeles City Attorney planned to go to court to get a warrant for her arrest after a wild day of switching treatment centers.
Article continues below advertisement
This is Lohan's second stay there -- her sixth in rehab overall -- but apparently she isn't very happy with her situation.
"Lindsay is already begging to switch out of Betty Ford," a source close to the troubled actress tells RadarOnline.com.
"She has been complaining to everyone that will listen that she doesn't want to be there and that it isn't the best place for her."
LiLo was originally slated to attend Seafield in New York, and then pulled a switcheroo and spent only two minutes in the Morningside Recovery center in Newport Beach before firing her lawyer Mark Heller and re-hiring Shawn Holley , who brokered the deal for her to go the Betty Ford.
MORE ON:
Betty Ford Center
However, the center where she had a fight with staffer Dawn Holland in 2010 is not where Lindsay wants to spend the next 87 of her 90-day sentence.
"Lindsay says she wants to go to either a treatment center in Hawaii, Crossroad Centre in Antigua, or even Lukens Institute in Florida."
According to the source, Lindsay has already asked her attorney to clear the rehab switch with the City Attorney.
Do you think Lindsay should be permitted to change rehab centers again? Let us know in comments.