LeAnn Rimes Struts Her Stuff In Short Shorts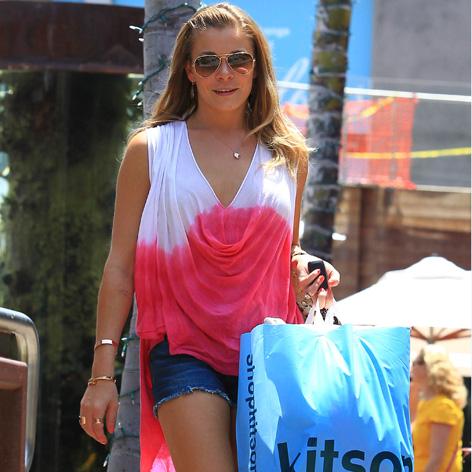 LeAnn Rimes flaunted her toned legs in super short short-shorts Friday during a shopping trip in Malibu.
The singer topped her denim shorts with a hot pink and white top -- and an ear-to-ear smile.
For a change, she didn't have a Twitter war with Brandi Glanville -- her successor as Mrs. Eddie Cibrian -- to think about.
Instead, she was focused on the good news that her CD, Spitfire, finally has a release date. LeAnn's label, Curb Records, announced that Spitfire will go on sale at Walmart June 4.
Article continues below advertisement
Featuring duets with Jeff Beck, Alison Krauss and Rob Thomas, Rimes is convinced Spitfire is her best album ever.
"I hope I'm saying things that are hard for others to express," Rimes said of the album. "It certainly took me a lot of work to get to this point. And it's still easier to sing these thoughts than it is to say them out loud."
As RadarOnline.com previously reported, it's critical that Spitfire sell well, according to noted music critic Paul Grein.
"It's certainly important because her last album Lady & Gentleman didn't do well at all," Grein told us.