LeAnn Rimes Was 'Disgusted' With Herself After Affair With Brandi Glanville's Husband Eddie Cibrian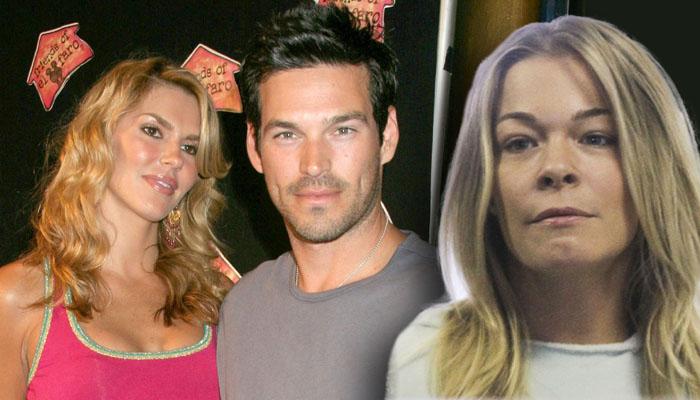 LeAnn Rimes can't stop talking about how she felt "disgusted" with herself after she cheated on her own husband with Brandi Glanville's spouse Eddie Cibrian and even now, four years after their affair started, she says even she thought she was "pathetic" as it all went down.
The singer has a new album out, is happily married now to Eddie and is the "bonus mom" to his two children but she admits that she can remember not too long ago when she was felt terrible about her adulterous ways.
Article continues below advertisement
"I was feeling all these crazy emotions and feeling terrible about myself and was disgusted by myself and thought I was pathetic," she told Usmagazine.com about the "emotional roller coaster" she went on after she was caught cheating with Eddie.
LeAnn, 30, said she went to rehab for anxiety in 2012, she explained why she felt low enough to seek help.
"I went in and took care of myself because I was stressed, I was depressed and anxious, and I didn't know how to process everything," LeAnn said.
She admitted that she was felt like she was under a microscope and that her "whole life has been out there for everyone to judge" since she became famous at 13 years old.
"Going away was something I really needed to do."
Despite the near constant battles with Brandi, 40, over Twitter, Eddie's children and what she calls "bullys" on the internet, LeAnn says she has a healthier outlook on life now.
"I'm the strongest I've ever been," she bragged.
"I'm the most honest with myself that I've ever been, I'm the most secure I've ever been about myself and my family, and I'm the most confident I've been in a really long time."