Exclusive
Something Is Rotten! Cops Confirm They Took Report On 'Kitchen Nightmares' Couple Hacking Claims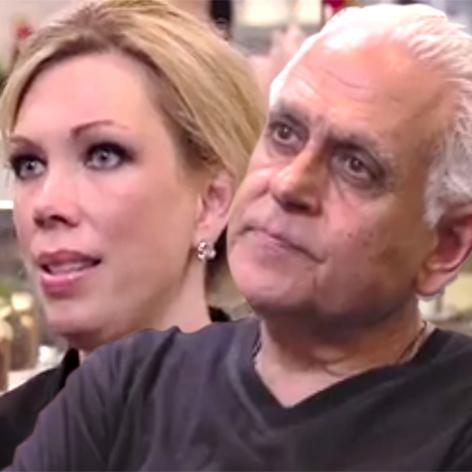 At last, some good news for the owners of Amy's Baking Company.
Amy and Samy Bouzaglo have taken a beating this week after vitriolic posts appeared on their Facebook page in the wake of the couple's nightmarish appearance on Gordon Ramsay's Kitchen Nightmares reality show.
The couple were quick to insist they did not post the most offensive comments and said they were hacked.
Now the Scottsdale Police Department tells RadarOnline.com that local authorities are indeed working with the bistro to investigate the claims.
Article continues below advertisement
"I can confirm that we took a police report for Computer Tampering from the location of the business," Officer David Pubins of the Scottsdale Police Department tells RadarOnline.com. "We do not divulge information regarding the identity of the victims."
In the meantime, the Bouzaglos have announced they will attempt to clear their names with an upcoming press conference, and will also attempt to rewrite reality show history by giving diners a firsthand look at the much-maligned bistro during a benefit night next Tuesday.