Kim Zolciak's Marriage Rocked As Former NBA Cheerleader Claims Her Husband Cheated BEFORE Their Wedding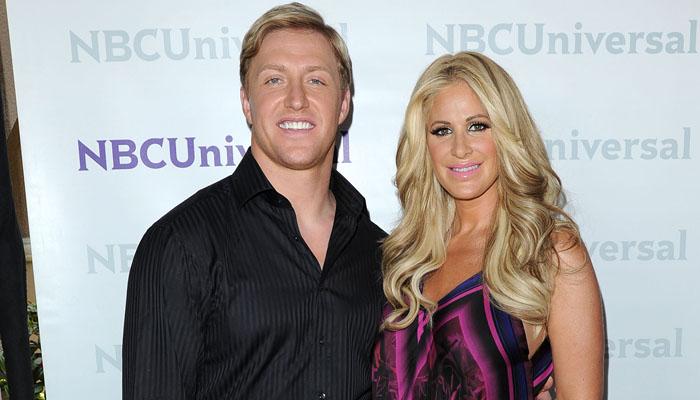 An ex-Indiana Pacers cheerleader has claimed she had an affair with Kim Zolciak's husband, NFL star Kroy Biermann, RadarOnline.com is reporting.
"I want Kim to know about it," the woman, Elizabeth Seward, said in an interview with In Touch as she detailed how the pair allegedly got hot and heavy after meeting in Indianapolis in January 2010.
"It was this whirlwind love-at-first-sight thing."
The 25-year-old moved to Las Vegas in July of that year, but she claimed Kroy was still coming on strong and even flew her out to training camp, where he "told me everything you'd want to hear," she recalled, including: "'You're my girlfriend, we're going to make this work.'"
Article continues below advertisement
But she was devastated when a few days later she saw photos of Kroy and the Real Housewives of Atlanta star together at Cynthia Bailey's wedding.
At the time, Seward said, Biermann just brushed it off, calling his future wife "a friend."
In reality, the couple had started dating in May and had been keeping it under wraps. "Obviously our relationships overlapped," said Elizabeth, who pushed for an honest answer from Biermann who finally admited that he lied.
Now it is the Don't Be Tardy star -- who wed Biermann in a lavish ceremony in November 2011 -- who has had her heartbroken, a source told the magazine.
"This woman is trying to wreck her happy home life. It wasn't betrayal. It was just the normal thing that happens when someone is dating and finally falls for someone," the insider explained.
"The other people get left behind and sometimes they get hurt."