Kim Kardashian Under Attack: Now The Haters Are Saying That Kanye West Is Gay!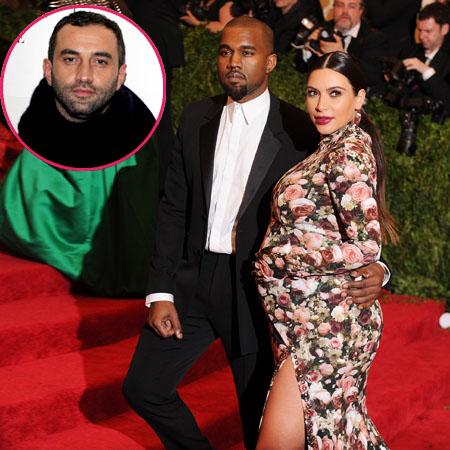 Kim Kardashian just can't catch a break. She's been routinely slammed for filing for divorce after just 72 days of marriage, her maternity wardrobe fashion choices are ridiculed across the globe, and now she's being attacked with haters making the ridiculous claim that her baby daddy Kanye West is gay.
The 32-year-old reality super star is two months away from giving birth to her first child, and while she's always been a target of criticism, the personal critiques seem to be crossing the line.
Article continues below advertisement
Kim's Givenchy flowered dress was universally slammed at the Met Gala, and then on-line commenters began to harass her saying that Kanye was in a romantic relationship with a man she knows, according to In Touch magazine.
"Kim freaked out," a source told the magazine.
The man named in the report allegedly recently purchased an apartment near Kanye's luxurious Soho pad. He also calls Paris home, and Kanye has been living there for the last few months working on his album.
That apparently adds up to a gay relationship, according to some haters.
The super star rapper has been plagued by gay rumors for years, and the report says Kanye and the man bonded in Paris.
"They're super close," Kim's supposed friend said. "They spend a lot of time together at Kanye's apartment."
Meanwhile, Kim and Kanye have been photographed together recently putting on a united front, both in New York City and Los Angeles in the last few days.
Ever the gentleman, the evening of the Met Gala Kanye defended his baby mama in her much maligned gown, telling her she looked "awesome" and to ignore the haters.