Khloe Kardashian Says She Isn't Struggling With Infertility: Hormones And Timing Have Been 'Off'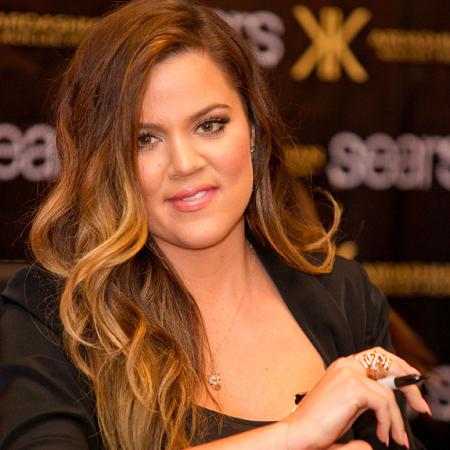 Khloe Kardashian has been unsuccessfully trying to have a baby for three and a half years, but she claims the reason she hasn't gotten pregnant yet isn't because of infertility issues.
The 28-year-old reality star, who is married to NBA star Lamar Odom, opens up about the difficulties she has encountered trying to get pregnant in the June 2013 issue of REDBOOK, admitting that she isn't infertile, but that her hormones, as well as the timing have just been off and her busyschedule has prevented her from pursuing the proper hormonal treatments – and RadarOnline.com has the details.
Article continues below advertisement
"I do think my difficulty getting pregnant has helped a lot of women," Khloe admits. "Do I wish people would quit asking me about it 24/7? Yes, but I don't regret it."
Khloe, who started trying to have a baby right after she married Lamar in 2009, explains that although she wants to be a mother, she isn't desperate like people think.
"I was 26 when that started, and I admit, I didn't know a lot about my body. It was hard for me to understand what was happening because my mom had six kids, and Kourtney got pregnant quickly. People assume I'm desperate for a baby. And yes, I would love to have a baby. But I'm 28, and I've been married three and a half years. I love my life, but it doesn't feel incomplete right now."
Though Khloe, who clarifies that it's not really infertility that she is struggling with but instead a hormone imbalance, started the process of stabilizing her hormones, it proved to be too much to handle with her busy schedule of filming reality shows from coast-to-coast.
"It's more about my hormones being off," she says when asked if she has been diagnosed with a fertility problem. "I was taking hormone shots to stabilize them, and you have to take those shots consistently and they have to be done by a doctor—you can do them yourself, but I couldn't. And then after your cycle, you have to go to the doctor for ultrasounds and more testing. And if I'm in Miami and miss a treatment, I have to start all over again. It's a commitment and I don't mind doing it, but the timing was just off."
For more from Khloe, go to and pick up the June issue of REDBOOK, on newsstands May 14th.