The Feud Is Back On! Kelly Osbourne Slams Lady Gaga: 'She's A Great Big Hypocrite'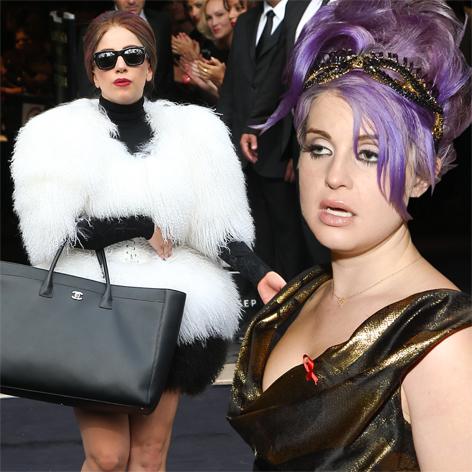 Article continues below advertisement
"Don't say, 'When you see bullying, intervene,' while letting your fans send me death threats. If my fans did that, I would not stand for it."
Osbourne continued to blast Gaga, 27, claiming she's also exploiting her fans.
She added, "You can say whatever you want with your millions of monsters. I know the truth. Your bells and whistles mean nothing to me. You're feeding on the freaks and geeks to further your career? Do you really care about the gay community?
"Because if you did, you'd stand up for it more than you do."
Whose side of the feud are you on? Kelly or Gaga? Sound off below.