Katherine Webb On Controversial 1100-Calorie Diet: 'It's All About Self-Control'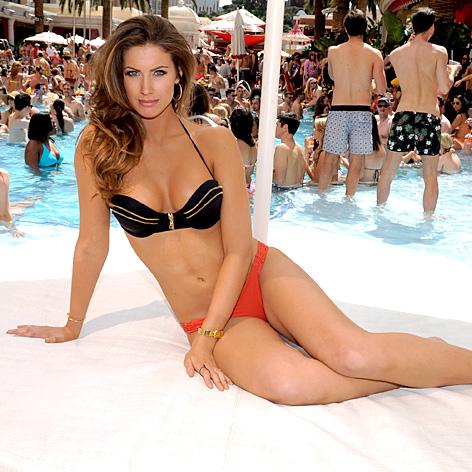 It's not easy keeping your daily calorie intake under 1200, but Katherine Webb has a few tricks up her sleeve.
The 5'11" Miss Alabama 2012 beauty queen, who sky-rocketed to fame during the BCS National Championship game as the smoking hot girlfriend of quarterback A.J. McCarron, sparked controversy on Wednesday when she revealed that she only consumes a measly 1,120 calories a day in her eating diary, which she explains as being about "self control."
Article continues below advertisement
"I try my hardest not to even consider getting something like pasta," she tells People magazine. "It's all about self-control."
Katherine, who flaunted her hot body on the diving show Splash, stays away from all bread products in general.
"I cut out any type of bread product, and cake, cookies, bagels. When I eat a lot of sugar, I tend to bloat more," she adds.
As for working out, she makes sure to hit the gym three times a week.
"I'm a believer in cardio," she says. "That tends to trim fat faster than anything for me. And maybe I'll do free weights one day."
Another trick in her diet playbook, is trying not to obsess about food.
"I try my hardest not to stress myself out," she says. "If I find myself thinking too much about what I eat, then I go crazy.
Do you think a 1,120-calorie a day diet is healthy? Sound off below.