From 'Sex And The City'-Like Social Butterfly To Bomber's Widow, Katherine Russell's Shocking Transition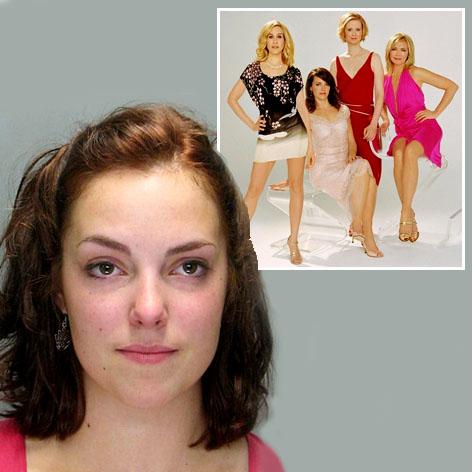 Looking at her now it's hard to believe that Katherine Russell, Boston bomber Tamerlan Tsarnaev's wife, was once a fun-loving "social butterfly."
The 24-year-old is now famous around the globe for being the widow of the man suspected of bombing the Boston Marathon with his brother on April 15.
But before she met Tamerlan, she was a popular and sociable student of Suffolk University who lived in a lively dorm with close female roommates.
Article continues below advertisement
"They reminded me of the show Sex and the City" one fellow student told The New York Times. "Two of them were free spirited, one was materialistic and Katherine was the social butterfly."
However her life took a turn after she met flashy, religious, boxer, Tsarnaev, and she ditched her former privileged life, converted to Islam and dropped out of college to get married and start a family.
She left the comforts of her former New England life - her father and grandfather both went to Philips Exeter Academy and Yale - to live in a small apartment in Cambridge where she struggled to pay the bills.
"She was infatuated with this guy and she adopted that religion," a friend of the family told the paper about when she started wearing a head scarf as part of her faith. "It was a big surprise."
As RadarOnline.com previously reported Russell had a brush with the law herself when she was arrested six years ago on shoplifting charges. She was 18-years-old and arrested in connection with the theft of $67 worth of merchandise from Old Navy in Warwick, R.I.
Police are still trying to determine if Russell knew about the bombings and if she helped her husband and his brother, Dzhokhar Tsarnaev carry out the attack in any way.