Selena Gomez & Justin Bieber Getting Back Together...At Billboard Music Awards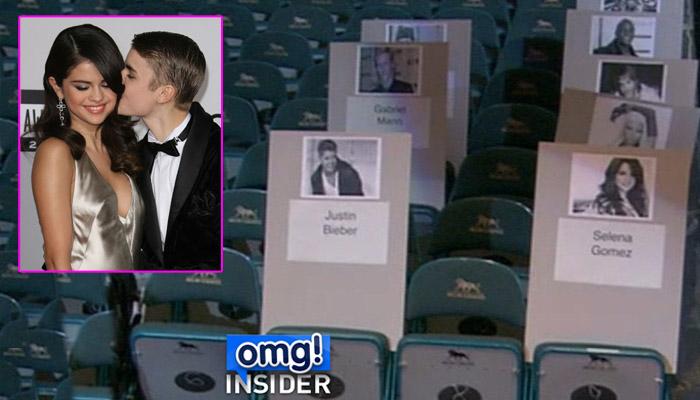 Selena Gomez and Justin Bieber are getting back together – for at least a few minutes this weekend.
The on-again off-again superstar couple has a date to sit next to each other at the Billboard Music Awards in Las Vegas on Sunday night and RadarOnline.com has the photographic proof.
Sightings of Selena, 20, and Justin, 19, have been spending a lot of time together this week, from the Spring Breakers actress caught sneaking out of his home to sightings of them at a restaurant, rumors are rampant that they're back together.
Article continues below advertisement
Omg!Insider correspondent Christina McLarty snapped the photo of the seating chart for the award show and it looks like Selena and the Biebs are going to be back together on Sunday, sitting next to each other at the awards show.
Selena told Boston's Kiss 108 Radio show that she was single and completely available, despite the signs that she and Justin are back together again, and the racy picture he Tweeted of the two of them cuddling.
Do you think Selena and Justin are back together? Will they reunite on camera and break the hearts of Justin's fans? Tell us in comments.