Exclusive
Jenelle Evans' Sister-In-Law Wants Custody Of Her Husband Courtland Rogers' Daughter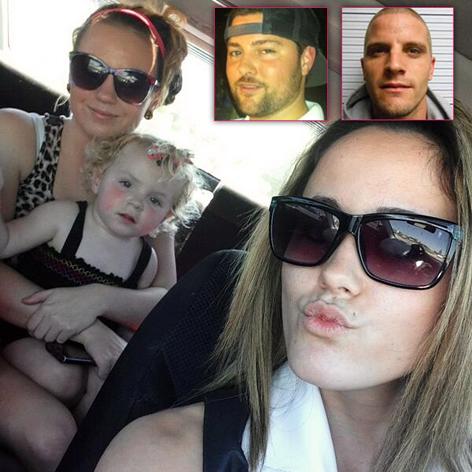 While Jenelle Evans' estranged husband Courtland Rogers sits in jail, his baby mama Taylor Lewis has been getting close with the former Teen Mom star and his family isn't happy about it — in fact, RadarOnline.com has exclusively learned Courtland's sister wants to go for custody of his daughter!
According to the boyfriend of Courtland's sister, Carson Rogers, she's furious that her two-year-old niece is under the negative influence of Taylor and Jenelle and she has been unable to make contact so she can visit with little Jordan.
Article continues below advertisement
"Carson actually wants custody of Jordan," Carson's boyfriend, Jim Yonkers, exclusively told Radar.
"She loves her and she was talking about how the state would help her out with custody. That is actually Carson's goal. Taylor is pretty much a loose cannon. She has ignored our attempts to even contact her."
Jim claims that photos like the one below, posted on Taylor's Twitter account on May 9, is a perfect example of why Jordan needs to be in the care of her Aunt Carson — the child is shown in the back of a car with Taylor, with no carseat or seatbelt on: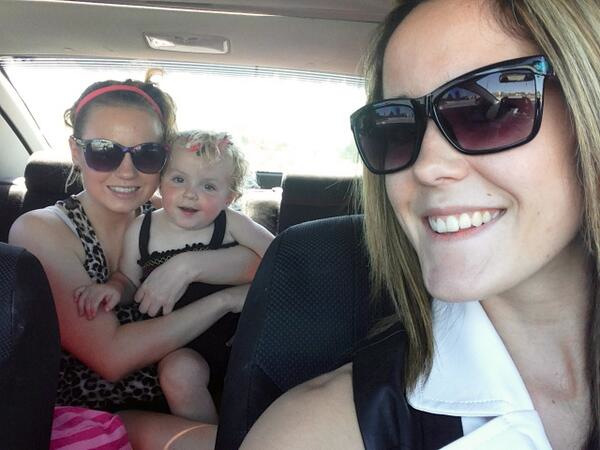 "Carson was crying the other night saying that she has a hard time knowing what situations Jordan is in. I feel so bad for her. The situation that Carson took Jordan out of when Taylor called her raises concern for the family and I," Jim told Radar, explaining that Carson took Jordan for a time when Taylor allegedly wasn't sober.
"We have heard her and Jenelle are partying together and getting f**ked up. It's just not stable . Taylor is drinking Jenelle's Kool-Aide, if you know what I mean. Any girl who hangs out with Jenelle would be a concern to any family!
Article continues below advertisement
"Carson has not seen her niece that she loves so much and she misses her. It's really sad. I've even heard Carson's daughter cry and say she misses baby JaJa and Uncle Courtland. How do you explain this to a 4-year-old? You just can't.
"We just pray that these two immature girls get it together and understand that JaJa is still a part of the Rogers family and it's not fair to keep her away.
As RadarOnline.com reported earlier this month, Jenelle plans to file for divorce from Courtland, who is in a North Carolina jail because he's unable to pay the $50,000 bond and will have to wait for a future court date.
Courtland and Jenelle were both arrested on April 23 for possession of heroin and assault.
"I've been talking with Courtland while he's in jail and he's trying to stay positive. He said he doesn't want to hear about any of the negative stuff," Jim told Radar.
"Courtland has a lot of supporters and right now the focus is on his daughter Jordan and what's best for her."