Exclusive
Jenelle Evans' Ex-Boss Who Tormented Her Finally Being Exposed By Anti-Bully Group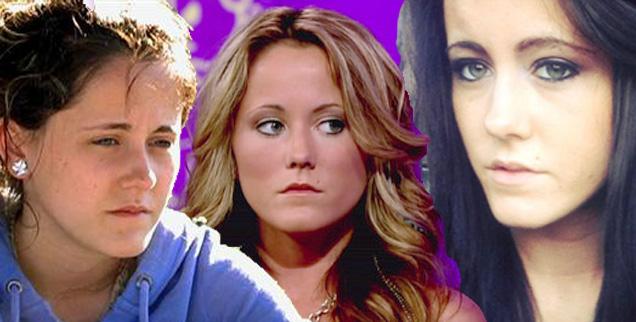 Jenelle Evans has been the victim of vicious online attacks for years at the hands of a man decades older and now his actions have been dragged into the light and RadarOnline.com has all the details about how Bullyville is exposing the criminal accusations in his past.
James Duffy, who has known the troubled Teen Mom for years, has often been accused by Jenelle and countless other women of threatening them, posting lewd pictures of them online and harassing them, but Bullyville is waging a campaign to put a stop to his actions.
Article continues below advertisement
Bullyville is owned and operated by James McGibney, a former Marine who is an anti-bully activist. McGibney has had success in shutting down some of the onlin world's most notorious bullies, including winning a legal battle against the infamous Hunter Moore, who ran a seedy "revenge porn" site.
McGibney told RadarOnline.com that the Jenelle connection to Duffy has nothing to do with his exposing Duffy's actions. McGibney is out to help other women who say they have been victimized by Duffy.
Before he met Jenelle in North Carolina , Duffy was accused of domestic violence in California in 1995 and reckless endangerment in New York in 1994, according to documents Bullyville Tweeted and the organization is trying to make sure his harassment of women stops.
A source close to Jenelle exclusively told RadarOnline.com that she has been struggling to get Duffy out of her life for years.
"He lies about Jenelle constantly. She hates him but she feels like there is nothing she can do."
Article continues below advertisement
Duffy has managed to worm his way into friendships with not only her husband Courtland Rogers but her ex boyfriends Gary Head and Kieffer Delp as well.
"Duffy stole Kieffer's phone and that's how he got the (nude) pictures of Jenelle and he released them on his own," the source said.
"Jenelle wishes Duffy would stay away from her and everyone else she knows."
Bullyville is now on the case and is trying to stop Duffy from harassing other women who claim he has victimized them over the years.
They posted a Tweet with instructions for women that want help: "ATTENTION: To the girls who have been blackmailed with threats of having your naked images posted online, we can help you. What he is doing to you is not only despicable, it's a FEDERAL CRIME. Unfortunately you are not the only victim, he has done this to countless other girls. Your courage to come forward will ensure that he never stalks, harasses, blackmails or intimidates another girl ever again."
The source close to Jenelle said she's glad Bullyville is getting involved -- even though he's doing it for other women.
"She thinks James Duffy is pathetic and OLD and she doesn't get why he's trying to hang out with her."
Another source told RadarOnline.com, "Jenelle is the beneficiary of an anti-bully group that doesn't even know who she is! Duffy is the focus for Bullyville but either way Jenelle is happy about it."