Growing Support: Jamie-Lynn Sigler Defends Kim Kardashian Pregnancy Weight Gain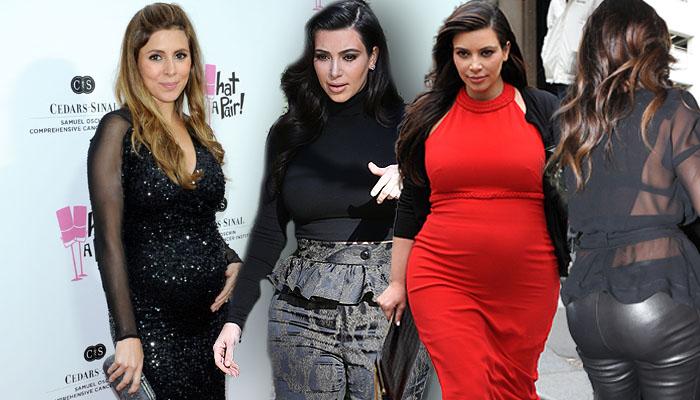 Jamie-Lynn Sigler is the latest star to defend Kim Kardashian's baby weight!
The Sopranos star, who is also pregnant, sounded off on the backlash that Kim has received for her pregnancy curves on Watch What Happens Live – and RadarOnline.com has the details.
"I feel really bad for her. It's hard being pregnant," Sigler said to host Andy Cohen. "Your body does change; I mean my boobs have like quadrupled in size and it's hard."
Article continues below advertisement
TMI?
Jamie-Lynn, who announced she was expecting just weeks after she got engaged to Cutter Dykstra, 23, continued to gush over Kim.
"She's doing her best and I think she looks beautiful. I mean she's carrying a baby; I feel bad for her."
Khloe Kardashian recently blasted her sister's baby weight haters as well, in a letter that Kim posted on her blog.
"I find it disturbing that society loves to critique a woman's shape no matter how beautiful or happy she may be within herself," she spat in the extensive letter, noting she, herself, has been prone "to public attacking" in regards to her body.