'I'm Sure I'll Be In A Music Video With Rihanna,' Says Amanda Bynes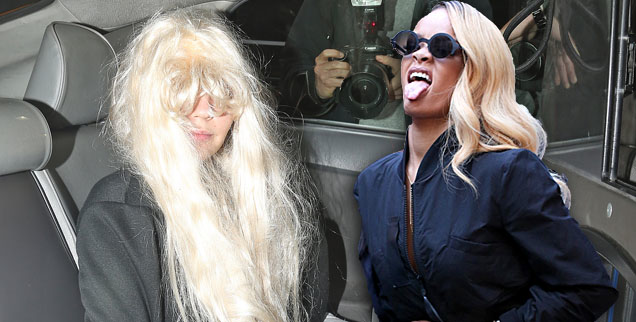 Amanda Bynes is back on the Rihanna track -- well, at least she's leaving Drake alone.
Amanda is now claiming her tweets about Rihanna were fake!
"I'm followed by so many people that someone is always mocking up fake tweets so I feel the need to address them! Rihanna and I met and I'm sure we'll be in a music video together one day!"
Maybe not, if Bynes is trying to make nice to Rihanna after tweeting that Chris Brown had beaten her because she was ugly, she's probably not taking the best route.
Article continues below advertisement
"Why does Rihanna smoke weed and not get in trouble for it but I smoke tobacco and people think I'm on drugs?," she tweeted Monday.
Bynes does have one fan, though -- at least she says she does.
"My lawyer knows I'm a model citizen who doesn't partake in drugs," Bynes wrote. "He's going to court this week to set the record straight again on my behalf. Thankfully I'm an educated multi-millionaire who knows better than to speak to perverted unjust cops without my lawyer."
Oh, and she also says her next career will be as a rapper!