This Is What $100M Can Buy: Take A Peek Inside Gianni Versace's Miami Mansion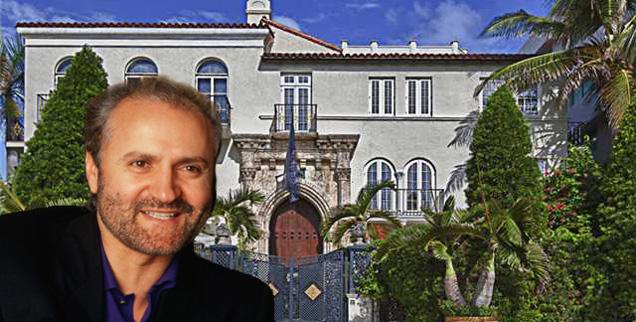 The Miami Beach home of iconic fashion designer Gianni Versace is as glamourous as its owner despite ultimately becoming the location of his 1997 murder.
Listed for a whopping $100 million on Redfin.com, the opulent 10-bedroom, 11-bathroom 23,462 square-foot mansion is also as steeply priced as the fashion guru's most sought-after statements.
In true extravagant Versace style, the European craftsmen villa on Miami's world famous Ocean Drive boasts hand-painted walls and ceiling frescoes inspired by artists around the world, with custom tile mosaics, fountains, sculptures and chandeliers adorning every room and courtyard.
Article continues below advertisement
Built in 1930, the house is more like a trip back in time or a day out at the museum due to the intricate details and colorful designs overflowing from the real estate masterpiece that even has a 54-foot long mosaic-tiled 24K gold-lined pool!
Versace both lived and died at the mansion, as he was tragically gunned down by Andrew Cunanan following a walk to pick up the morning papers on July 15, 1997.
Cunanan used the same gun to commit suicide on a boat eight days later, and allegedly murdered four other people before the designer.