Over Already? Demi Moore's Love Interest Will Hanigan Flies To Australia, Admits Their Relationship Is 'Complicated'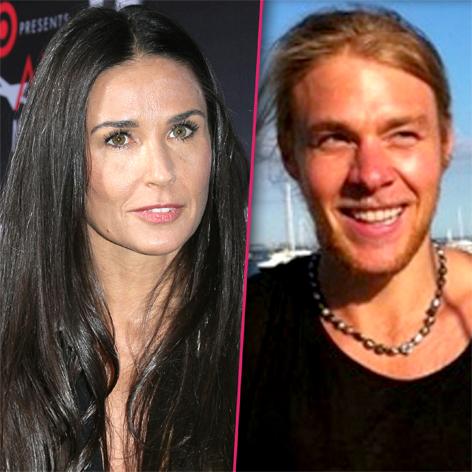 He previously admitted they'd become "close," but 10,000 miles now separate Demi Moore and her latest love interest, commercial diver Will Hanigan, amid rumors their relationship is already kaput.
"You could say I'm single but it's complicated," the 30-year-old told the Herald Sun newspaper in his native Australia, when asked if he was still dating Moore, 50.
"Actually, no comment."
But Moore's rumored boy toy later confirmed he was heading back to Los Angeles next month for "more yoga".
Article continues below advertisement
Hanigan was quizzed about his love life in Broome, a pearling and tourist town in the Kimberley region of Western Australia, about 1400 miles north of Perth. There, one local resident described Hanigan as a laid-back and generous character who would do anything for a friend.
However, another said he was "born with a silver spoon in his mouth" before adding: "I hear Demi dropped him like a hot stone. Well she's not here is she?"
Earlier this month, Hanigan told Star that Moore, the ex-wife of Ashton Kutcher, was "an amazing woman" after the pair was photographed leaving the Nine Treasures Yoga studio in West Hollywood, Calif., together.
At the time, a source told Radar: "Will is clearly a passionate individual and Demi seems to be enjoying every moment with him. "It's not like Demi hooks up with all of the young guys she hangs around. She's into Will, but she likes having a handful on speed dial to drive her around and keep her company."