'Never Say Never': Courtney Stodden Backflips On Potential Release Of Sex Tape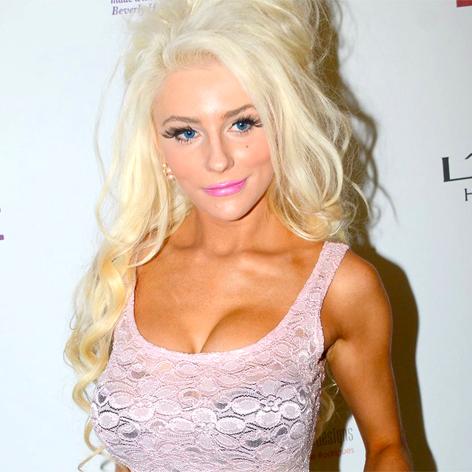 Article continues below advertisement
"I'm not here to judge her decision regarding releasing a sex tape," said Stodden.
"That's what she chose to do and to me, she seems to be happy with it. I wouldn't say that I would ever go down the same route as anyone. We are all on our own unique journey. Only God knows what the future holds."
"I was recently asked if I had a sex tape. I will always be honest with the public, and since I happen to have an XXX video I wanted to tell the truth... but it is private," she added.
Stodden stunned her followers last week when she told E! the tape, a solo performance, is "not out in the media," or stored digitally, where hackers could get a hold of it.
"Hackers, don't even go there cause you'll find nothing," she said, noting that she made the risque tape after her 18th birthday last August.
Soon after news of Stodden's latest scandal emerged, her mom Kristia told RadarOnline.com the video is not a big deal, because "a lot of people in their private lives have probably have done some sort of sex tape."