Exclusive
Cleveland Kidnapper Shocker: Ariel Castro Had SECOND Property That Police Have Not Searched Yet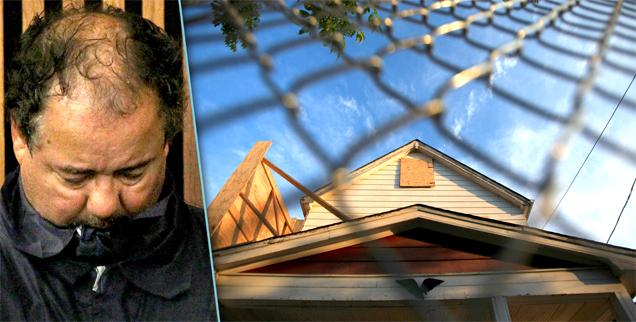 There could be more than one Cleveland house of horrors. In a bombshell revelation, investigative reporter Scott Taylor tells RadarOnline.com that the infamous home at 2207 Seymour Avenue was not the only home alleged kidnapper Ariel Castro frequented -- and police have yet to search the other site.
"Police had said they had looked at other properties, but I found a house where he lived that they haven't looked at at all," Taylor, a reporter for Channel 19 Action News in Cleveland, reveals. "It was listed in records they could have accessed."
Article continues below advertisement
Taylor has alerted the authorities to the existence of the property and now it's only a matter of time until they find what is hidden behind its walls.
As RadarOnline.com has reported, Castro's primary home at 2207 Seymour was a terrifying dungeon, where Amanda Berry, Gina DeJesus and Michelle Knight were held captive with ropes, chains and barbed wire for years. Berry managed a daring escape on May 6, leading the women to their freedom.
Taylor has been reporting on the case since 2002. "I know the families," he explains. "Several days over the last ten years, I've done interviews with Amanda's mom, Gina's mom. I was one of the last people to sit down with her in 2011 and she was still convinced that Gina was alive."
Now that the women have been reunited with their families at last, "It's been pretty wild and crazy in Cleveland," Taylor says. "Things are breaking every single day, almost every hour."