Exclusive
Brooke Mueller Has Never Been Alone With Her Own Twin Sons!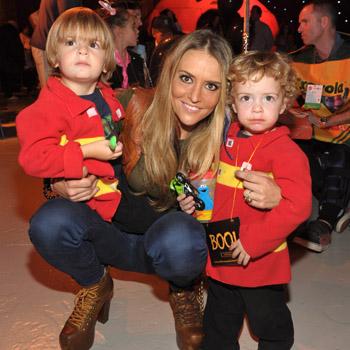 Charlie Sheen's ex-wife and baby mama Brooke Mueller has never been alone with their four-year-old twin sons, Bob and Max, which could harm her chances of getting a judge to reinstate custody of the boys, RadarOnline.com is exclusively reporting.
It's a stunning development as child protective services continues to investigate Mueller in preparation for a June 4 custody hearing in dependency court.
"Brooke has never been alone with the twins, ever. Since the time they were born, she has always had nannies, or help from her family. She doesn't know how to care for Bob and Max's basic daily needs, and views them as play things," a source told RadarOnline.com.
Article continues below advertisement
"The boys would spend the majority of their time with their nannies. Brooke would try and eat breakfast with them, if she was able to be roused in the mornings. Brooke never goes to the twins preschool, in which the parents are encouraged to participate. It's always the nannies."
As RadarOnline.com previously reported, Brooke had her kids taken away from her by the Department of Children and Family Services because of the unsafe environment her drug use presented. Sheen's second wife, Denise Richards, has temporary guardianship of the boys.
Mueller has overdosed on drugs — including Adderall — an astonishing six times in the past two years, all of which required hospitalizations.
The one-time reality TV star has a drug addiction that is far more serious than anyone realized and it's a stunning development following her recent drug overdose on crystal meth, which resulted in her being placed on an involuntary psychiatric hold at the UCLA Medical Center and subsequently losing custody of the twins.