Exclusive
Brooke Mueller's Drug History To Be Turned Over To Child Protective Services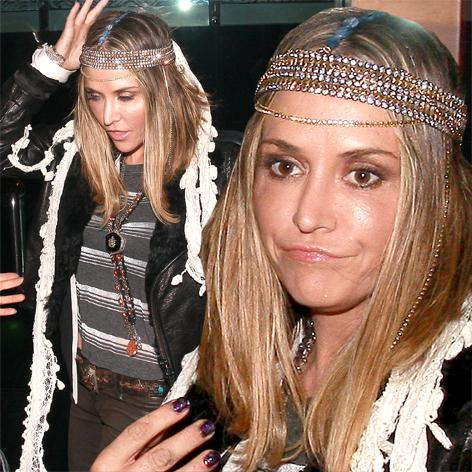 Brooke Mueller's extensive history of drug abuse will be turned over to child protective services as part of the investigation into if she can retain custody of her twin boys with Charlie Sheen, RadarOnline.com is exclusively reporting.
The judge in child dependency court stripped the Palm Beach socialite of temporary custody after she was placed on a involuntary psychiatric hold after overdosing on drugs.
Article continues below advertisement
Sheen's ex wife Denise Richards now has temporary custody.
"All of Brooke's medical records from the past four years since the twins were born, as well as all the rehabs she has been to, will be turned over to child protective services," a source revealed.
Brooke's drug addiction will be thoroughly investigated and information presented to the judge for the June 4 hearing to determine where Bob and Max will live for the next six months.
In addition, CPS is likely to ask the Drug Enforcement Agency to provide them with all of the prescription drugs Mueller has taken in the last four years, a source told RadarOnline.com.
The agency can get access to Mueller's medical records if she signs a release, or if she refuses, social workers could get a subpoena to get the information needed for their investigation.
As previously reported exclusively by Radar, Mueller has overdosed on drugs — including Adderall — an astonishing six times in the past two years, all of which required hospitalizations.
The former reality star has a drug addiction that is far more serious than anyone realized and it's a stunning development following her recent drug overdose on crystal meth, which resulted in her being placed on an involuntary psychiatric hold at the UCLA Medical Center and subsequently losing custody of the twins.
Mueller is currently enrolled in rehab for the 20th time at the Betty Ford Center.