Brandi Glanville Tweets Her Haters: 'I'm No Bully'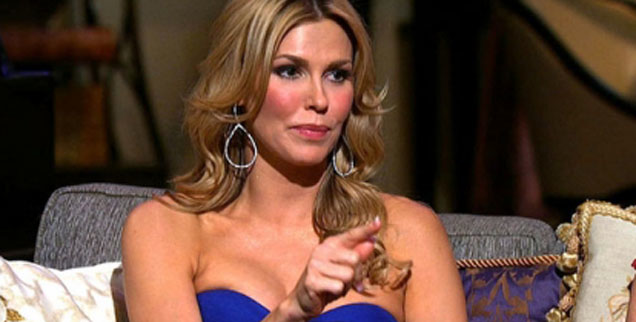 For all those "haters" who think that Brandi Glanville bullies people on Twitter, The Real Housewives of Beverly Hills star has a message for you: She doesn't.
The mom-of-two defended herself online on Monday, saying: "I do not harass or bully people on twitter, never have, never will."
The 40-year-old then eloquently added: "I may say f*** off and that I def mean, but thats sic to the haters."
Glanville's comments come just days after rocker Courtney Love lay down the gauntlet on Twitter warning anyone that tries to "f*** with" LeAnn Rimes.
Article continues below advertisement
She wrote: "Send the trouble makers to me. I eat that sh*t for breakfast. Leanns sic my girl, u f*** with her you f*** with me!"
Rimes, 30, frequently trades insults on Twitter with Glanville, her husband Eddie Cibrian's ex-wife.
As RadarOnline.com previously reported, last week drama erupted between the country crooner and the reality TV star when Glanville tweeted that she couldn't get hold of her sons who were with their father at the time.
During that online public row Cibrian's ex-wife wrote: "I've been doing my best to not engage. I have no war with anyone. I just miss my babys sic."