Bump? What Bump? Beyonce Shows Off Flat Tummy In Cinched Concert Costumes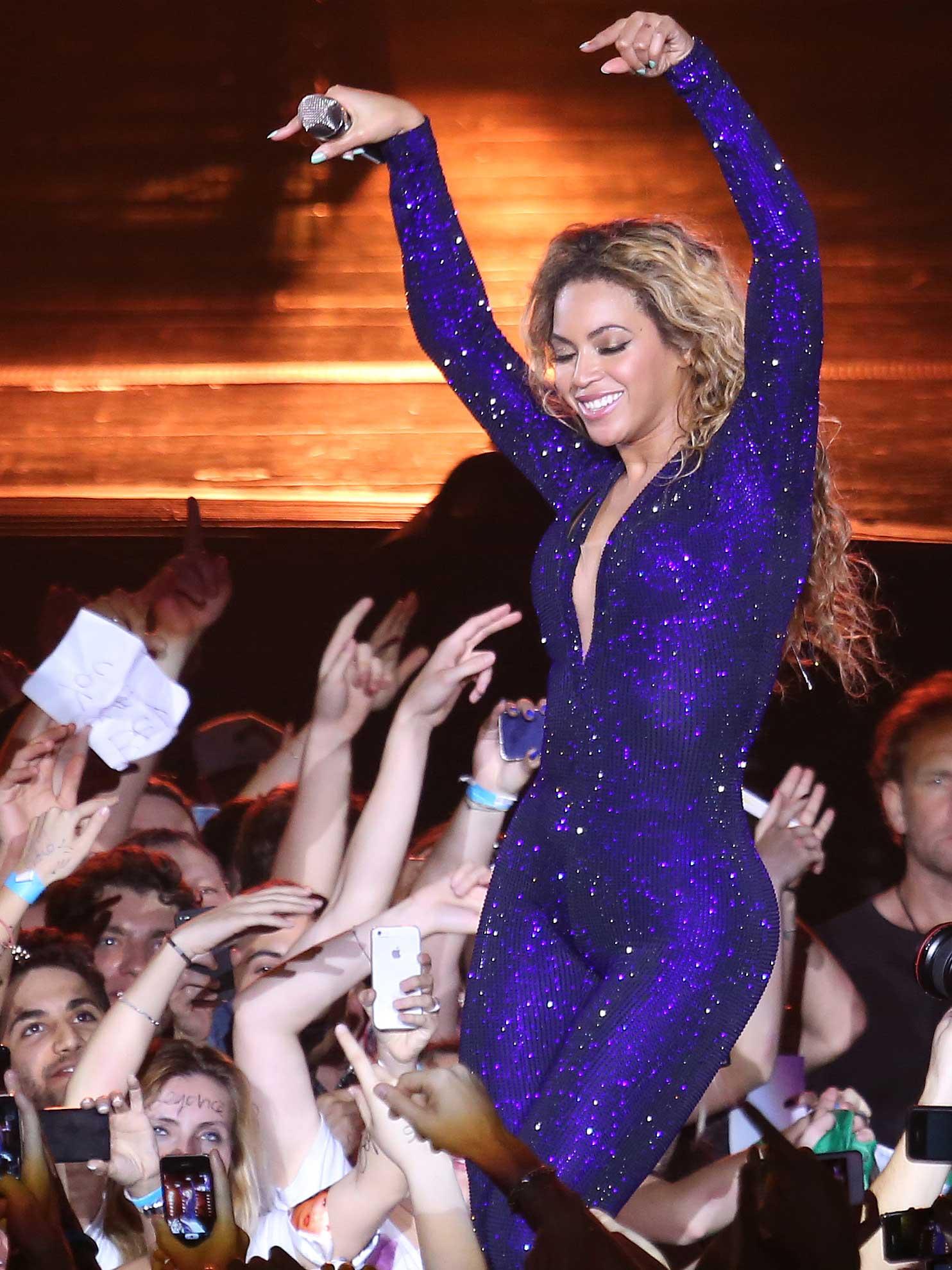 Beyonce still isn't directly addressing the reports that she's expecting her second child, but her toned figure is a series of costumes during her concert appearance in Milan Saturday night, may have put them to rest.
A skintight sparkling blue catsuit showed not a hint of a bump, nor did any of Sasha Fierce's other barely-there outfits.
Continuing her Mrs. Carter tour, Jay-Z's wife has only made one comment about the pregnancy rumors.
Article continues below advertisement
As RadarOnline.com reported, the singer posted a message on Instagram that she couldn't "stop the rumors from starting" and complained about "these low life people who have nothing better to do than talk about me." But she took the post down just a few hours later.
Beyonce's tour continues through most of the summer, wrapping up August 5 in Brooklyn. We'll all know by then if Blue Ivy is going to become a big sister!