Amanda Berry's Frantic 911 Call -- Dispatcher Under Fire, Cops Reviewing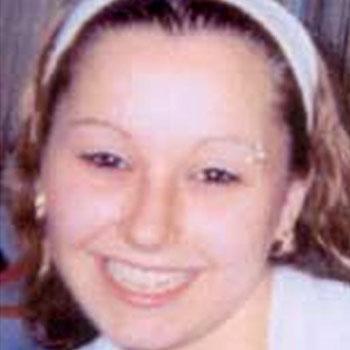 During the frantic 911 call that Amanda Berry made in the moments after she escaped the house of horrors in Cleveland, Ohio, the dispatcher has come under fire for the response the kidnapped woman received, and the Cleveland Police Department has officially launched a review of how it was handled, RadarOnline.com is reporting.
The dispatcher is being criticized for telling the kidnap victim that a police car was going to be sent "as soon as we get a car open," and for hanging up with Berry before cops arrived.
Article continues below advertisement
In a statement to Radar, Director Martin L. Flask of the Cleveland Police Department of Public Safety said, "On behalf of Cleveland Mayor Frank G. Jackson, I want to thank you for taking the time to express your concerns about our public safety call-taking process. The actions of the 9-1-1 call-taker who received an emergency call from Amanda Berry on Monday, May 6 are under review.
"While the call-taker complied with policies and procedures which enabled a very fast response by police, we have noted some concerns which will be the focus of our review, including the call-taker's failure to remain on the line with Ms. Berry until police arrived on scene. Please be assured that this matter will be investigated, and if necessary, appropriate corrective action taken."
Berry was kidnapped ten years ago, and allegedly held at the house of Ariel Castro against her will. The first thing the brave woman told the dispatcher was, "I've been kidnapped and I've been missing for 10 years, and I'm, I'm here, I'm free now."
After giving the operator the address where Berry was, she was told, "OK, stay there with those neighbors. Talk to police when they get there."
Below is some transcript of the call:
Article continues below advertisement
Berry: (Sobbing)
Dispatcher: OK, talk to police when they get there.
Berry: OK. Hello?
Dispatcher: OK, talk to the police when they get there.
Berry: OK (unintelligible).
Dispatcher: We're going to send them as soon as we get a car open.
Berry: No, I need them now before he gets back.
Dispatcher: All right; we're sending them, OK?
"I would like to note that the call-taker did take the call, create an event and send it to the channel dispatcher in less than 90 seconds. Within 1 minute and 18 seconds from the time that the call-taker answered the call our dispatcher was broadcasting the assignment to available police units. As a result of the call-taker's actions, police were dispatched and on scene in less than 2 minutes.
As events unfolded one of the most dramatic moments is the 911 call that led to the recovery of the women — Berry, Gina DeJesus, Michelle Knight and a 6-year-old girl Berry gave birth to during her captivity.
As RadarOnline.com previously reported, the name of the homeowner arrested is Ariel Castro, a 52-year-old Cleveland Municipal School District bus driver who's lived there since since 1992. He was arrested for domestic violence in 1993, according to reports. His brothers, ages 50 and 54, are also in custody as of early Tuesday.