Alexis Bellino Slams Costar Lydia McLaughlin: She Isn't 'Putting Herself In My Shoes'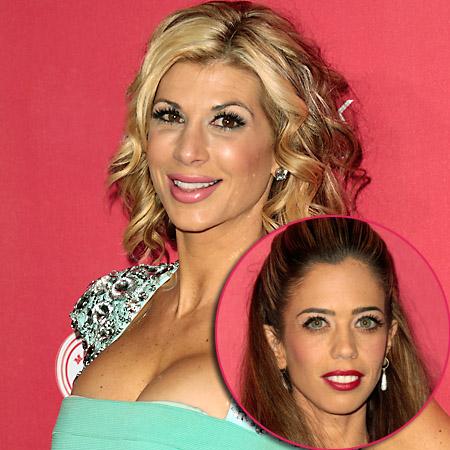 During this week's episode of The Real Housewives of Orange County, Lydia McLaughlin had a sit-down chat with Alexis Bellino and tried to convince her to make amends with their other cast members. But, Alexis doesn't want to do that, and she wishes that Lydia would just lay-off.
"When Lydia and I met for coffee, I really didn't expect her to keep asking me to be the one to reach out," Alexis writes in a May 29 Bravo Blog. "It's frustrating, and I truly don't feel she is putting herself in my shoes."
Article continues below advertisement
Alexis wants Lydia to support her decision and also to not feel bad for her.
"By the time we filmed this, we had known each other for quite a few months," Alexis writes. "We'd had many serious talks, and we had hung out on several occasions, and I feel she should have a better understanding of the dynamic between the girls and me."
SHE adds, "It's not necessary that she agrees with me, but I had hoped she would respect my decision and support me, whether it's the same choice she would have made or not."
MORE ON:
The Real Housewives of Orange County
On May 27, Lydia blogged that she does feel that she is the peacemaker in the group.
"At this point in the season, I feel like I have figured out my place amongst the woman," Lydia says. "I've started to think perhaps my 'role' in this whole group of woman is to be a peacemaker and help everyone get along sic."
Lydia had recently seen a "softer" side to Alexis' archenemy, Tamra Barney, which convinced her it was time for Alexis to "move on."
"Maybe Alexis and Tamra could put their past behind them and move on," she explains. "I know it is not good to hold onto such negativity and so I wanted to encourage Alexis to talk to Tamra."
To make that happen, Alexis has to forgive Tamra for epically kicking her out of party.