Alexis Bellino: 'I Don't Need Any Pity Parties Thrown!'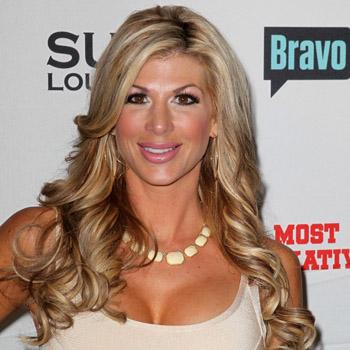 Article continues below advertisement
"Someone can be strong and frustrated at the same time -- those two qualities can certainly go hand-in-hand."
Alexis said it was her husband, Jim, who helped cement her mentality moving forward.
"Jim always seems to be the voice of reason," she wrote, adding her better half "doesn't like to get caught up in all the he-said, she-said mumbo jumbo."
She said that while Lydia suggested she reach out to rival castmate Heather DuBrow, Jim brought her back to reality.
Hearing him tell me to stop taking their crap, she wrote, solidified my feelings.
See more of Alexis when The Real Housewives of Orange County airs on Bravo next Monday at 9/8c.