Tamra Barney Admits Kicking Alexis Bellino Out Of Party 'Was Not Nice'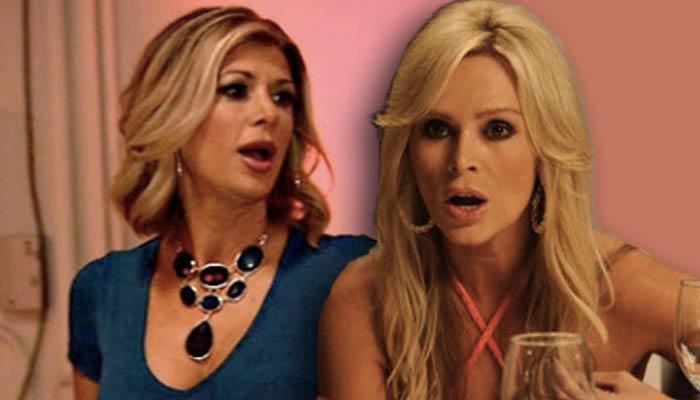 It's her party, Tamra Barney can kick out who she wants to!
After taking a break from her Bravo blog for a few weeks, the beautiful and feisty blonde finally addressed booting Alexis Bellino out of her dinner party on the Real Housewives of Orange County, admitting that it "was not nice" – and RadarOnline.com has the details.
On the April 22 episode of the hit Bravo show, Vicki Gunvalson brought Alexis to the bash, which was held to commemorate the opening of Tamra's new gym, and despite being seemingly content about Vicki's decision to bring Alexis, the claws came out and Tamra told Alexis to "get the f**k out" after Alexis called her a bully.
Article continues below advertisement
"Alexis and I are polar opposites and we find it hard to find common ground. I know kicking her out of my party was not nice," Tamra admitted on her blog.
"But after all it was MY party and I honestly had a hard time with her being there in the first place. So I asked a honest question: 'Why do you want to be here?' I felt it was her opportunity to tell everyone that she wanted to move forward and everyone would have agreed with her. When the whole group is upset with you, its time to think about what you're doing and fix it or stay away."
Alexis addressed the showdown on her blog the day after the show aired, explaining that she "was crushed" by the incident
"Tamra, Gretchen, and Heather are all screaming at me," she wrote.
"I am scared Tamra is going to hit me when she walks over to my chair, and then my ex-friend is clapping while I'm getting thrown out of the party. I was crushed. I felt like I was at that lunchroom table at that moment. I was humiliated, yet so relieved to get out of that environment."
Whose side are you on? Sound off below…