Superman Turns 75! Here's 7 Things You Didn't Know About The Man Of Steel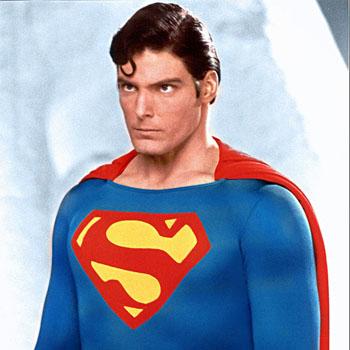 Is it a bird? Is it a plane? No, it's Superman!
It was 75 years ago Thursday that the Man of Steel made his first appearance on the cover of Action Comics No. 1 in 1938.
In honor of our favorite superhero, here are 7 things you may not know about the Last Son of Krypton!
1. The first man to provide the voice for Superman was Clayton "Bud" Collyer – famous for hosting America's very first major television game show To Tell The Truth. His vocal talents appeared on the original 1940s radio program.
Article continues below advertisement
2. Superman's TV debut in 1958 featured Kirk Alyn playing the role of the iconic superhero from the comic books. He was the first actor to sport his infamous gelled side-sweep.
3. The role of Superman has been called cursed in the past. After getting his big break in the 1952 classic movie Adventures of Superman, George Reeves' career stalled because he was typecast as the comic book icon. He suffered from depression and reportedly committed suicide by shooting himself years later. Christopher Reeve made his debut as Superman in 1978, but years later he was paralyzed after a tragic horse riding accident. He died in 2004 aged 52.
4. The highest price ever paid for a classic comic book was for a rare and pristine copy of the first issue of Action Comics famed for its first appearance of Superman. It fetched a staggering $2.16 million at an online auction in 2011 with neither the name of the buyer nor the seller disclosed.
5. Superman was originally created by Jerry Siegel and Joe Schuster in 1932 but was rejected many times by many publishers. When Jerry and Joe originally created Superman he wasn't the bright blue and red caped superhero we all love today. In fact, he was a bald telepathic villain who wanted world domination!
6. Superman has been described as a god or an angel, which is a fair statement. His birth name Kal-El resembles words in Hebrew meaning Vessell of God. The suffix El, which means god, is also found in the names of angels such as Gabriel and Ariel.
7. Flying is synonymous with the Man of Steel's super powers. However, when he made his first appearance in Action Comics No.1, he could only leap tall buildings in a single bound. Also, he wasn't completely invincible because his skin could be broken by a powerful artillery shell.