Exclusive
She Didn't Go Willingly! Sorority Sister From Hell Was FORCED To Resign After Profanity-Filled Email Went Viral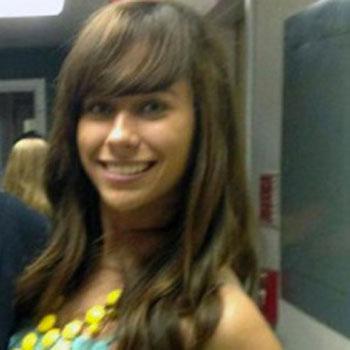 She didn't jump, she was pushed!
Rebecca Martinson, the sorority sister from hell at the University of Maryland who achieved infamy with her profanity-laced email, did not willingly resign, despite public statement to the contrary, RadarOnline has learned.
As Rebecca herself might say: "Are you (bleeping) (bleep) kidding me! Who the (bleeping) (bleep) do they (bleeping) think they are?"
The "resignation" announced this week by the sorority came after it was made clear that Rebecca could not stay, a source familiar with the situation tells RadarOnline.com.
Article continues below advertisement
"There was no way, just no way, they were letting her stay," the source said about behind-the-scene conversations between sorority decision makers.
Rebecca found the national spotlight when she called out her Delta Gammasisters via email, after a week of events with a brother fraternity. That email, obtained by Gawker, was filled with powerful prose, attacking the AWKWARD and BORING.
Rebecca's instantly viral email included these words: "I've been getting texts on texts about people LITERALLY being so f***ing AWKWARD and so f***ing BORING.
"If you're reading this right now and saying to yourself "But … I've been having so much fun with my sisters this week!", then punch yourself in the face right now so that I don't have to f***ing find you on campus to do it myself.
"I've not only gotten texts about people being f***ing WEIRD at sports (for example, being stupid s***s and saying stuff like "durr what's kickball?" is not f***ing funny), but I've gotten texts about people actually cheering for the opposing team. The opposing. F***ing. Team. ARE YOU F***ING STUPID?!!'
Article continues below advertisement
Rebecca threatened to punch her girls where girls should never punch each other, and asked her pals if they are blind, dense and retarded. She ended with this flourish:
"And for those of you who are offended at this email, I would apologize but I really don't give a f*ck. Go f*ck yourself."
The sorority announced this week that Rebecca has resigned, posting a statement on the web.
"Delta Gamma has accepted the resignation of one of its members whose email relating to a social event has been widely distributed and publicized through social media and traditional media channels."
Stop right there.
While resignation certainly seems to be the honorable move in this situation, it was somewhat less than voluntary.
"She was forced out," a source told RadarOnline.com exclusively. "They basically forced her to resign.
"It was made very clear what she needed to do."
The sorority was in don't-blame-us mode when posting its announcement of the college junior's "resignation."
"This email should not be depicted in any way as standard or routine or tied to any official sorority voice. It is not an official voice or message and should not be construed as such," read the official statement.
And one source familiar with the situation said: "One of the weird things is she wasn't really in charge of anything even though she made it seem like she was in that email."
Rebecca's take-charge spirit was certainly dampened by her heave-ho from the sorority. She did not respond to numerous requests for comment by RadarOnline.com.