Sorority Sister From Hell RESIGNS After Profanity-Laced Email Goes Viral, Officials Say Don't Blame Us!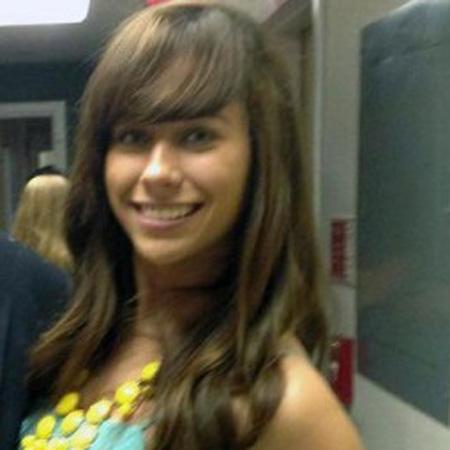 Rebecca Martinson -- the sorority sister from hell at the University of Maryland who sent her subordinate Delta Gamma sisters a profanity-laced email – has resigned from the sorority after her stinging letter went viral and turned her into a national joke. The sorority announced the resignation online and you can read their take on the situation below.
As RadarOnline.com previously reported, in Martinson's letter, following a week of events with Sigma Nu, a brother fraternity, she calls out her sisters for their lack of social prowess in interacting with the college boys.
Article continues below advertisement
In the email, she wrote, "I've been getting texts on texts about people LITERALLY being so f***ing AWKWARD and so f***ing BORING.
"If you're reading this right now and saying to yourself "But … I've been having so much fun with my sisters this week!", then punch yourself in the face right now so that I don't have to f***ing find you on campus to do it myself."
In another passage, the woman griped about her peers' lack of knowledge about sports, and rooting for the wrong teams at collegiate events.
"I've not only gotten texts about people being f***ing WEIRD at sports (for example, being stupid s***s and saying stuff like "durr what's kickball?" is not f***ing funny), but I've gotten texts about people actually cheering for the opposing team. The opposing. F***ing. Team. ARE YOU F***ING STUPID?!!"
The letter, which has also been parodied in a dramatic reading by Michael Shannon in a Funny or Die clip, has also raised the eyebrows of university and sorority officials.
Article continues below advertisement
Now, not surprisingly, Martinson has resigned from the sorority, which posted this letter on its web page.
Delta Gamma has accepted the resignation of one of its members whose email relating to a social event has been widely distributed and publicized through social media and traditional media channels.
The tone and content of the email was highly inappropriate and unacceptable by any standard.
No matter who released it to the public or how it reached such a mass audience, the email content should not reflect on any sorority woman in general or any fraternal organization at large.
This is a regrettable action by a college junior – a personal email that is now on view for a global audience. And as all reasonable people can agree, this is an email that should never have been sent by its author. Period.
This email should not be depicted in any way as standard or routine or tied to any official sorority voice. It is not an official voice or message and should not be construed as such.
For the young woman who wrote it, we can only express our regret and concerns for landing notoriety in this manner.
We now consider this matter closed.
In wake of the controversy, Martinson also deleted her Twitter account.