'Born Again Virgin' Sean Lowe DID Make Love To Catherine Giudici During The Bachelor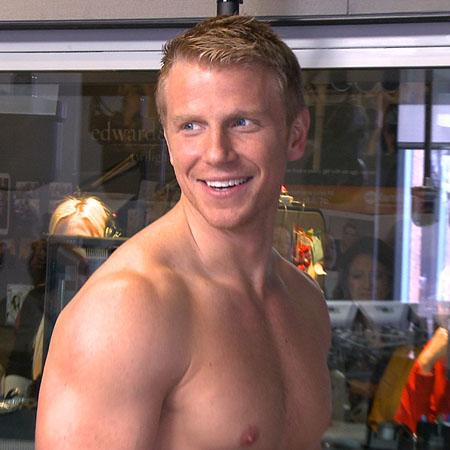 Sean Lowe's currently dancing with the stars, but before that, he was apparently bedding the bachelorette.
An insider told Life & Style that Sean -- the self-professed born-again virgin who claimed he didn't make love to any of the females on the show -- DID have sexual intercourse with Catherine Giudici BEFORE he proposed to her on the show's finale.
The hunky blond star of the show's 17th season "definitely had sex" with Catherine despite what he claimed, according to the insider, adding that "the first time was the night he proposed in Thailand" in a $1,100-a-night suite at the swanky location ABC rented for them, the Anantara Golden Triangle Resort & Spa.
Article continues below advertisement
"Catherine has always respected Sean wanting to show his Christian side, but she honestly would never marry him without making sure they had sexual chemistry," the insider told the magazine. "It's all for the show and his parents."
Another source confirmed Sean's façade, saying that his "whole born-again-virgin image is a bunch of B.S.," and "something he made up for the show."
Fun fact: The show's creator Mike Fleiss estimates men on the show make love to an average of three women per season.