The Bachelor's Sean Lowe Humble No More, Overtaken By Hollywood-Size Ego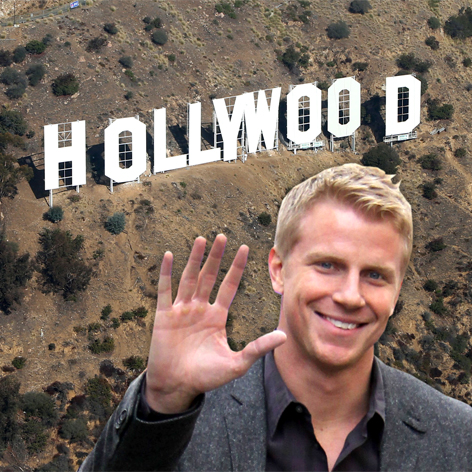 Catherine Giudici was over the moon after Sean Lowe picked her as his bride-to-be on The Bachelor, but things have drastically shifted as the blond beefcake finds himself the center of fame and attention in Los Angeles, where he's currently appearing on Dancing with the Stars.
A show insider told Life & Style that Sean's ego has swelled with his fame, as he's become consumed with money and his image -- a far cry from the humble hunk who charmed viewers on the ABC hit; and that the Dallas, Texas native "acts like a diva" following his run on the highly-rated series.
Article continues below advertisement
"When he goes to the Dancing with the Stars after-parties, he's always an hour late and brings the biggest entourage with him-- like eight people," the source said. "No one else does that."
A Bachelor source told the magazine that Catherine "had a crying meltdown about everything she's going through," leading to an April 4 trip to San Francisco that Sean briefly joined her on before getting back to Southern California to further his dance training.
Now, even the couple's highly-anticipated walk down the aisle might be in question: Asked about the wedding, Sean told the magazine the two don't have any "concrete plans," admitting, "It's hard to plan anything with my hectic schedule."
A friend of the couple said that "Sean's putting his work first now, which means his relationship has to take a backseat.
"But no woman wants to come in a distant second in her fiance's life. Unless Sean is willing to put out his ambition and lust for fame and fortune, he's going to lose his chance with Catherine."
Dancing with the Stars returns next Monday at 8/7c on ABC.