Rick Sanchez Continues Hammering NBC, TODAY For Jenna Wolfe Demotion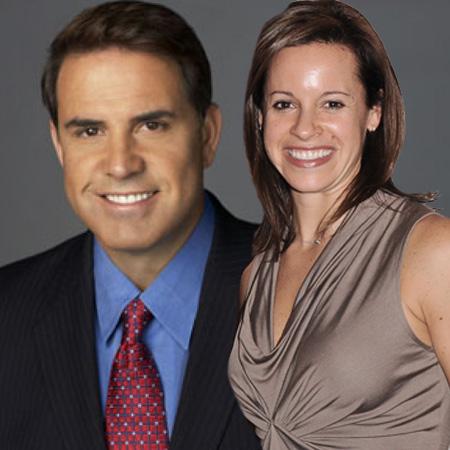 Rick Sanchez isn't giving up the fight.
The bulldog journalist was back at it on his Twitter page Tuesday, questioning NBC and the TODAY show over Jenna Wolfe's demotion just days after he generated controversy implying Wolfe was demoted because the network was uncomfortable that she's a "pregnant lesbian," in the wake of her announcement last week that she's expecting a baby with her partner, NBC foreign correspondent Stephanie Gosk.
Article continues below advertisement
Sanchez continued using the Peacock Network and its' ailing morning vehicle as a punching bag Tuesday, writing:
"Ppl say it's crazy 2 ask if @TodayShow, 'America's First Family,' might not want pregnant lesbian as co-host. But MSM should ask the ques."
"@JennaWolfe was doing a great job but got replaced w/ Erica Hill, who tanked @ CBS This Morning? Didn't make sense. Till last week."
"Anyone remember how they introduced Erica Hill on first day? Schmaltzy piece emphasizing she's a married hetero mom: …"
"Join the conversation. On the air discussing @NBC's terrible treatment of @JennaWolfe right now."
The new tweets echo his original firestarter over the weekend, when he wrote, "Wonder if @JennaWolfe's terrible demotion on @todayshow was b/c @NBC didn't want a then soon 2 be pregnant lesbian to be cohost. I hope not."
As RadarOnline.com previously reported, in October 2010, CNN fired Sanchez, 54, after he called Jon Stewart a "bigot" on a radio show and seemingly implied, to many people, that CNN and other networks are run by Jews.
Article continues below advertisement
According to transcript of the program, Sanchez said: " Very powerless people... snickers He's (Stewart) such a minority, I mean, you know sarcastically... Please, what are you kidding? ... I'm telling you that everybody who runs CNN is a lot like Stewart, and a lot of people who run all the other networks are a lot like Stewart, and to imply that somehow they -- the people in this country who are Jewish -- are an oppressed minority? Yeah. sarcastically"
In a statement to RadarOnline.com Wednesday, Sanchez called any characterization that he implied the networks are run by Jews " false and completely untrue."
"I did not say--nor have I ever said, nor do I believe--that CNN and other networks are 'run by Jewish people,'" he added.
Sanchez currently works for MundoFox, a Spanish-language network in the United States.