Recovery Or Ridiculous? $90K A Month 'Soho House' Style Rehab For Celebs Includes Recording Studio & Screening Room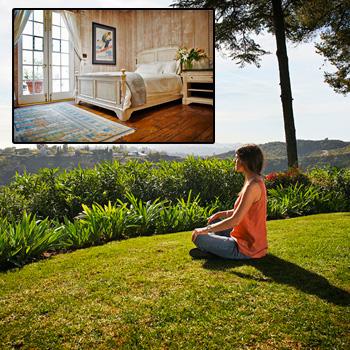 The rehabs of yesterday set celebrities like Britney Spears, Lindsay Lohan and Robert Downey Jr. back $30,000 a month, but the price of getting sober in luxury has gone WAY up!
One80Center, a new $55,000 per month rehab — which can cost as much as $90,000 with the optional addition of personal counselors — for the super wealthy and famous that is opening in the "Addiction Alps" of the Hollywood Hills, is featured in the May 3 issue of The Hollywood Reporter, and RadarOnline.com has the details.
Article continues below advertisement
"We have three billionaires with us right now, and no one's complaining," said Justin Carroll, co-founder of the 100,000 square-foot loft-like complex.
The treatment center, which has locations not only in Elizabeth Taylor's former estate in Beverly Hills but also on a spread where Harry Houdini is rumored to have resided, far surpasses other similar facilities like Promises and The Canyon when it comes to amenities.
"You can't force them to recover," Carroll explained about why it's important to provide such over-the-top luxuries to clients. "You have to conspire."
The complex, painted bright white inside and out, will not only feature a swimming pool and screening room, but a "Soho House-type" lounge "for the sober community," a bells-and-whistles gym, which they "want it to be Equinox-level", an auditorium "for TED-like events" and editing suites complete with Pro Tools and Final Cut. If that isn't enough to get someone sober, they will also have a state-of-the-art recording studio named Recovery Vinyl.
"It's going to look like the hall of fame once we have our friends sign the walls," he continues. "It will also be the only one in the business that doesn't smell of pot."
Despite the many things that come with the huge price tag, sobriety cannot be guaranteed.
"They make mistakes along the way," explained Carroll about people relapsing and returning. "And when they do, they go, 'F***it, take me back to One80!"