Paris Jackson Celebrates Her Birthday With Mom Debbie Rowe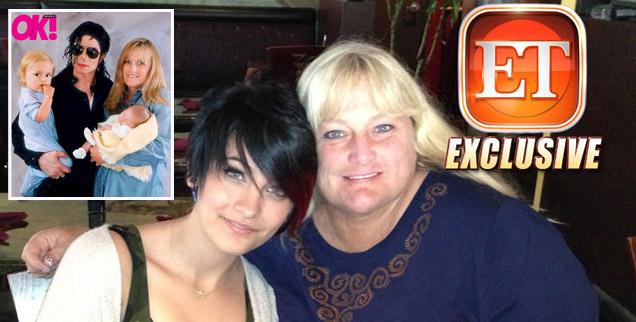 Paris Jackson celebrated her 15th birthday April 3 with her mom Debbie Rowe and the two were photographed together for the first time since Michael Jackson's daughter was an infant.
Rowe, who shared the pic with Entertainment Tonight took Paris shopping and then to dinner at Ahi Sushi in Studio City.
There have always been questions about who actually fathered Michael's children, and AEG may even be brining up the issue in its defense against Katherine Jackson's wrongful death lawsuit.
Article continues below advertisement
Rowe, the former medical assistant who was married to Jackson from 1996 to 1999, did give birth to his oldest two kids, Prince and Paris, but gave up all rights to them following her divorce.
It's unclear if she's reestablished a relationship with Prince but Paris is obviously enjoying having her mom in her life.