Are Paris & Prince Michael Jackson's Kids? AEG Reportedly To Offer 'Proof' Singer Didn't Father Them As Part Of Lawsuit Strategy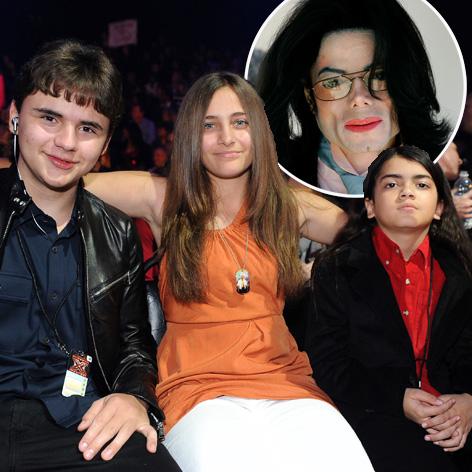 Was Michael Jackson his children's biological father?
The question that dogged the King of Pop in life may be answered in court as part of the $40 billion wrongful death lawsuit between the Jackson clan and concert promoter AEG, it is being reported.
According to the New York Post the company is prepared to reveal that only Blanket, 10 – the Thriller star's youngest son – has his DNA.
Jackson's older children Prince, 16, and Paris, 15, had a different sperm donor, a source told the newspaper.
Article continues below advertisement
Family matriarch Katherine Jackson is suing AEG saying the company in charge of promoting his This Is It tour is complicit in his death.
"There was a whole lot that Michael Jackson or his family wasn't and isn't being forthcoming about," the AEG source told The Post. "The drug use by Jackson, his use of alcohol, his relationship with his own family, and the identities of the children's parents."
The source told The Post AEG plans to offer "irrefutable" proof that Jackson did not father Prince and Paris, and is prepared to subpoena birth and other records.
It long been rumored that Prince and Paris – whose mother was Jackson's ex-wife Debbie Rowe– was conceived with the use of a sperm donor. Several men have claimed to be their biological father, including the singer's former doctor Arnold Klein and his ex-bodyguard Matt Fiddes.
However, family members are said to believe that Blanket was definitely sired by Jackson. "Blanket looks just like him," one relative is quoted as saying. "There is no doubt that he is Michael's."
So far the judge overseeing the lawsuit has declined AEG's request to present evidence about paternity. But the company may be allowed to bring the issue later in the case.