REPORT: High Ozzy Osbourne Thought Sharon Was Plotting To Kill Him, Made Her Life 'Pure Hell'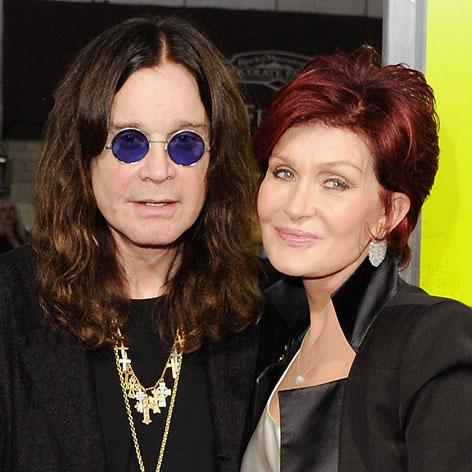 Ozzy Osbourne was so high on drugs and drink that he believed wife Sharon was plotting to kill him, sources told the UK newspaper, The Daily Star.
In the latest shocking news to come out about the Osbournes' breakup, the Daily Star claims Sharon walked out on her rocker husband after she tried in vain for a year and a half to get him off booze and drugs.
"She just wants out at this point," a source is quoted as saying. "Ozzy seems to think he can win her back but Sharon isn't so sure as she's been living in a private hell."
Article continues below advertisement
The newspaper's sources say the couple's relationship fell apart after Ozzy ran around their L.A. mansion screaming, "She's trying to kill me!" Sharon finally threw in the towel and left Ozzy after drugs and alcohol kept him up six days without sleeping.
Ozzy "made Sharon's life pure hell. He kept accusing Sharon of trying to kill him. It was heartbreaking for her. He was living in an imaginary world for most of the time and seeing a lot of things that weren't even there. On occasions, Sharon didn't even know where he was for hours and sometimes even days. He was running around in the same clothes all the time, not washing," a source said.
As RadarOnline.com has recently reported, Sharon and her daughter Aimee went on a vacation to Mexico this month while Ozzy took to Facebook to talk about his relapse. He admitted he had been "drinking and taking drugs" for 18 months and was "an a--hole to the people I love."
He said he's now been sober for 44 days and insisted, "Sharon and I are not divorcing."