Exclusive
Losing Matt Lauer Would Kill The TODAY Show, Warns Matt Lauer's Nemesis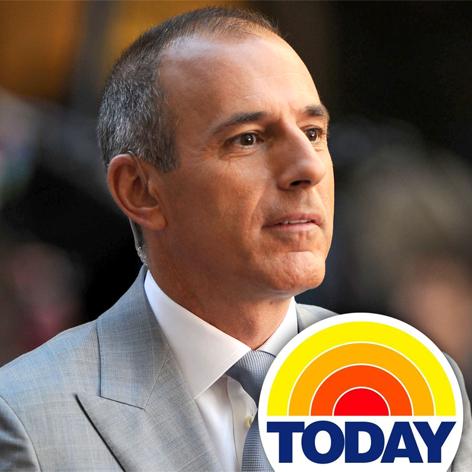 If Matt Lauer becomes the next casualty of the embattled TODAY show, the morning news program will have no more tomorrows, according to the man widely viewed as his nemesis.
"If he were to leave the show abruptly, or be fired right now, I believe it would further damage the show," New York Times media writer Brian Stelter, author of Top Of The Morning: Inside The Cutthroat World of Morning Television, told RadarOnline.com in an exclusive interview.
Article continues below advertisement
"Yes, Matt has been in the line of fire since Ann Curry's exit from the show and ratings have suffered. But the viewers that tune in now to watch TODAY are clearly fans of Matt's.
"They tune in to watch Matt and -- as much criticism as he has received -- he is still very well liked."
Added the respected reporter: "The worst thing in the world that could happen to TODAY would be another abrupt change in the co-anchor chair."
Curry's last day on the air has gone down in history for the cringe-worthy manner in which the network handled her sudden departure.
Instead of a celebrated send-off with a highlight reel of Curry's 15 years on TODAY, she was given just five minutes at the close of the show, as opposed to Meredith Vieira's star-studded goodbye that included a dance party at the end of her last day.
Apparently, even Lauer wanted to give her a better goodbye.
Article continues below advertisement
"Lauer called in… and asked how Curry's sign-off would be choreographed," Stelter wrote in Top Of The Morning.
"No one really knew the answer. A source remembers that Lauer referred to the anticipated moment as 'taking my cyanide pill.'"
Wrote Stelter: "NBC executives later claimed that a proper send-off was unwarranted because Curry wasn't completely leaving the show -- she was simply leaving the co-host chair. She'd still be the anchor at large. But that excuse was laughable. Meredith, after all, stuck around NBC as a special correspondent and a contributor to TODAY – yet her jubilant farewell took up the better part of two hours. To Curry, the poor treatment was a message from her irresponsible bosses: 'Get the f*ck out.'"
And while Curry and Lauer haven't worked together in almost a year, "their fates are still very much intertwined," Stelter revealed.
"Matt can't escape all of the talk about Ann being fired from the show and Ann can't appear on TODAY because it would be a negative reminder to the viewers about her demotion," he told RadarOnline.com.
Top of The Morning: Inside The Cutthroat World of Morning TV went on sale Tuesday.