Openly Gay TV Reporter Fired After Crude 'Big Homo' Joke Inadvertently Goes Online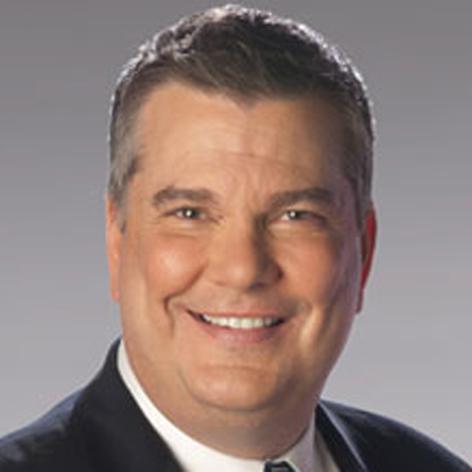 And the winner of this week's "What were they thinking?" award goes to … Mark Saxenmeyer.
Saxenmeyer, an openly gay TV reporter based out of Minneapolis, Minn., was fired by ABC affiliate KSTP-TV this week after a joke in bad taste about a gay couple headed to this year's White House Easter Egg Hunt went live on the station's website.
Here's how it all went down: Saxenmeyer initially pitched the story, but wasn't available to follow up on it, forwarding the info to co-worker Katherine Johnson - inserting an inappropriate side remark that wasn't meant for the masses.
Article continues below advertisement
"She was in the process of writing her Web script on her computer, so I wrote a few things into the Web script to make her laugh. I said, 'Make sure you delete that because obviously that would not be funny out of context," Saxenmeyer told the Star Tribune. "She deleted most of it.
"There was one little part she missed when she closed it."
The "one little part" in question? Saxenmeyer referred to the couple and fathers of twins, Paul Melchert and James Zimmerman, as "big HOMO dads."
After the story was published online, readers complained, leading the outlet to remove the story and post a disclaimer that read, "Earlier today comments were published erroneously regarding this story. KSTP does not condone the comments.
"Action is being taken to ensure that this does not happen again."
Saxenmeyer apologized - and groveled a bit - to the station, after his indecorous remarks were exposed.
"I made a profoundly stupid mistake," he said. "There's just no getting I have apologized profusely. It was stupid, inappropriate, irresponsible. It is beyond comprehensible. When you are gay, you sometimes feel you can say things because they are coming from a place not of disrespect or evil.
"I just feel so terrible. I feel like I've kicked myself in my own butt here. I will forever regret this."
Saxenmeyer worked for KSTP-TV for a year and a half after previously being bounced by WFLD-TV, the Fox station in Chicago, which opted not to renew his contract.