Exclusive
LeAnn Rimes Slammed For Bragging About Birthday Party For Brandi Glanville's Son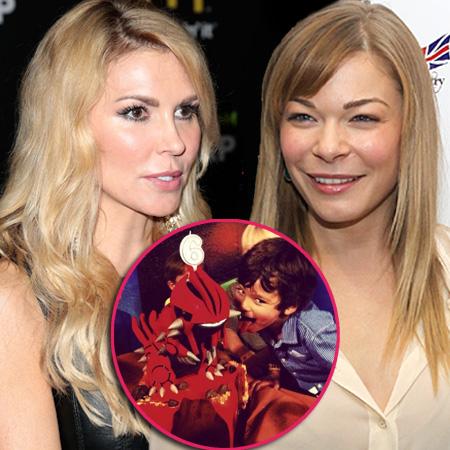 LeAnn Rimes is getting slammed for gushing over her "bonus son's" birthday party over the weekend, and RadarOnline.com has all the details of the swift backlash!
Brandi Glanville and Eddie Cibrian's son Jake celebrated his 6th birthday on Saturday night and LeAnn Tweeted multiple times about the little boy, earning her the wrath of many followers.
"Happy 6th bday to the coolest bonus son Jake!!!!" Leann wrote on Monday, Jake's real birthday, and was quickly hit with vicious responses slamming her public comments about Brandi's son.
Article continues below advertisement
"Shut upppppppppppppp your (sic) so dumb, if u truly even liked those kids you would not have broken their family up," one person wrote to her.
LeAnn shared a picture of Jake with his birthday cake from the weekend with the caption "this lil man was sooooo happy!!!" and one follower wrote: "lee I love you but don't post pics of someone else's kid!! Love u."
Another critic slammed her for revealing details about the party after she wrote: "I think the best compliment of my career/life was having a 6 year old ask/demand for me to sing happy bday!"
"Stop starting trouble, live your life!!" the writer Tweeted quickly to LeAnn.
Do you think LeAnn should be sharing pictures of Jake? Tell us in comments.