La Toya Jackson's Reality Show Is A Fake! She Has A Secret Boyfriend, Claims Report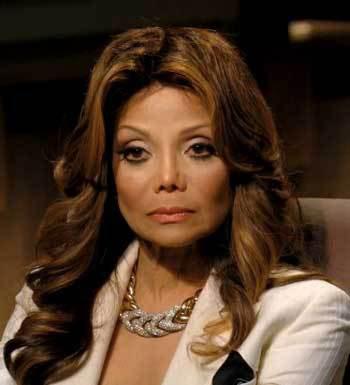 La Toya Jackson claims she's looking for love in her new reality show, but a new report claims there's nothing real about her show and says the 56-year-old is already in a relationship.
"La Toya didn't have enough material to fill 10 episodes, so she decided to pretend she's looking for a boyfriend," an insider told the National Enquirer.
PHOTOS: Stars Arrive At World Premiere Of This Is It
"But she's been with Jeffre for years. He's featured on the show as La Toya's 'business partner and close friend,' but everyone who knows them personally knows they're in a relationship."
Article continues below advertisement
So while La Toya actually has a good thing going with Jeffre Phillips, the series Life with La Toya will show the famous Jackson going on "several 'dates,' but they're not real. Jeffre is going along with it because he wants the show to be a success," the source said.
To find out more about La Toya's relationship with her manager and how she plans to pull off the single life on TV, pick up the latest issue of National Enquirer, on newsstands Thursday.