Exclusive
Kyle Richards: Kim's Addiction Caused 'A Lot Of Damage That Has To Be Repaired'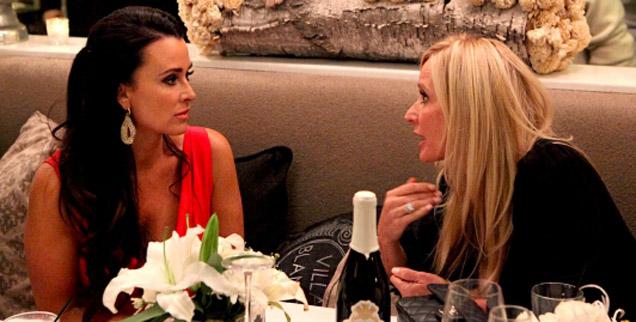 Article continues below advertisement
"People don't understand it is difficult for everybody involved," Kyle admitted about her sister's struggles.
"We are in a good place now, but we're not able to start from scratch. There is a lot of damage that has to be repaired, and we're repairing that."
Kyle said that she believes she can criticize her sister because they're family, but no one else should think they can do so.
"I can say whatever I want, but if anyone says anything about your family, they're in trouble!" she told Radar.
"You never stop caring, but you get angry sometimes, but Kim's doing really well. She's in a good place. It's hard on everybody. It can be very difficult. But thank God she's in a good place."
The Richards sisters are part of a prominent Hollywood family, and Kyle is showing off her comedic chops as a contributor to that captures the everyday icky and over-the-top situations with an online, interactive forum that officially brings together the new language of mess, including how to conquer and laugh about them, all brought to you by ick survivors and parents who have been there and cleaned that.