Exclusive
RHOBH Reunion Rumble! Kyle Richards Says She 'Felt Attacked' By Lisa Vanderpump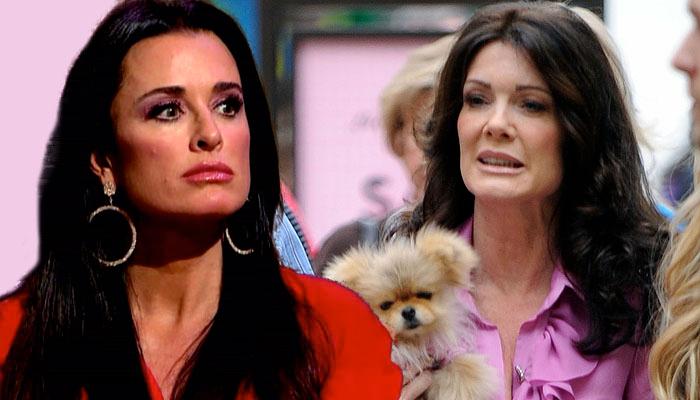 Old feuds never die, especially on the Real Housewives of Beverly Hills, where the clothes are more expensive and the fights are always bigger!
The season three reunion special was especially brutal for the ladies in the 90210, and Kyle Richards exclusively told RadarOnline.com that she felt like she was "attacked" on the show.
"I was very hurt at the reunion," Kyle said, revealing that she wasn't happy about the way her co-star, Lisa Vanderpump, treated her.
Article continues below advertisement
"I felt attacked by her."
Kyle says that her relationship with Lisa isn't any better now, but she isn't going to lose sleep over the falling out.
"Life's too short. I choose to get over things and get on," she told Radar. "I'm a happy person and I can't hold onto things like that."
Kyle is a mother of four and is happily married to Mauricio Umansky, and she's contributing her sassy ideas to the Clorox that captures the everyday icky and over-the-top situations with an online, interactive forum that officially brings together the new language of mess, including how to conquer and laugh about them, all brought to you by ick survivors and parents who have been there and cleaned that.
Kyle says that "EW De Toilet" cracks her up the most, telling RadarOnline.com, "It reminds me of being a child, and wonder why perfume was called eau de toilette, so that's what I call the bathroom now."
She also coined "Lady in Red," the nickname you get after spilling red wine on your white blouse, or all over her immaculate house during the White Party.
"Oh there are always 'Lady in Red' disasters at that party," Kyle joked.
Kyle is looking forward to filming season four of the Real Housewives of Beverly Hills and is ready for "anything that can and will happen with the girls."