Get Ready For Fireworks! Kim Kardashian Divorce Settlement Talks Fail, Now Headed To Trial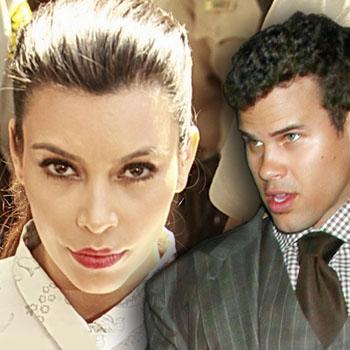 A last-ditch effort to reach a settlement between Kim Kardashian and Kris Humphries failed in a Los Angeles courtroom on Friday as both sides were unable to agree on terms of the divorce, and now the case is scheduled to go to trial on May 6, RadarOnline.com has confirmed.
Humphries' attorney, Lee Hutton told Radar, "The trial is proceeding as scheduled and I can't comment on the proceedings today because they are confidential."
Article continues below advertisement
Get ready for fireworks at the trial. Humphries wants an annulment on grounds of fraud and will produce evidence showing the Kardashian reality shows are routinely faked. The 72-day marriage has spawned a divorce battle that has last far, far longer then the time spent together by the couple.
As previously reported, Kim Kardashian arrived at court on Friday morning for a settlement conference in her divorce from NBA player Humphries. Humprhies didn't attend the proceeding because the Brooklyn Nets are playing the Indiana Pacers in Indianapolis later today.
Kanye West's baby mama wore white slacks and a long silver tunic, as she was escorted into the courtroom through a private hallway. The courtroom has been closed to the public for the settlement conference, which is routine.
Kardashian left the courthouse via a private hallway reserved for judges.
Humphries maintains he was duped into marrying Kardashian under false pretenses and wants the marriage annulled. The reality star has vehemently denied Humphries' claims, and wants the judge to grant her a divorce.
The trial will begin on May 6, and several media outlets have formally petitioned to televise the proceedings. No ruling has been issued yet on that request.