They Aren't True Beliebers! Half Of Justin Bieber's Twitter Followers Are Fake Accounts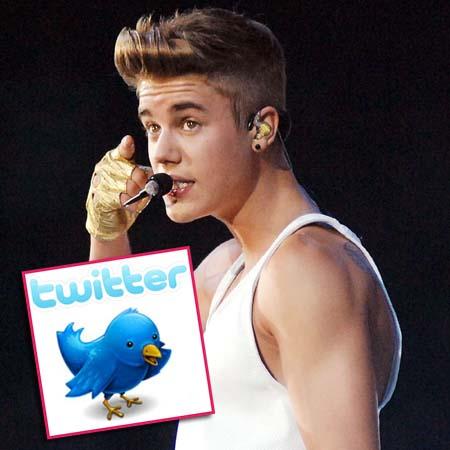 This just isn't Justin Bieber's week. In addition to all the negative press he's received lately, it now appears the Biebs may not be the "King of Twitter" afterall!
A new report suggests that HALF of the Boyfriend singer's Twitter followers are composed of fake or empty accounts.
The research – conducted by social media statistics company, SocialBakers, found that an estimated 16.7 million of the Canadian pop star's 37m strong Twitter fan base were basically phantom followers, with another 2.6 million being inactive, according to businessinsider.com.
Article continues below advertisement
Therefore, the findings demote Bieber, 19, to second place after Lady Gaga in the rankings of highest number of Twitter followers.
But Bieber isn't alone in having fake followers -- the Bad Romance singer is believed to have more than 15 million bogus fans herself.