TLC's Josh & Anna Duggar Expecting Second Son!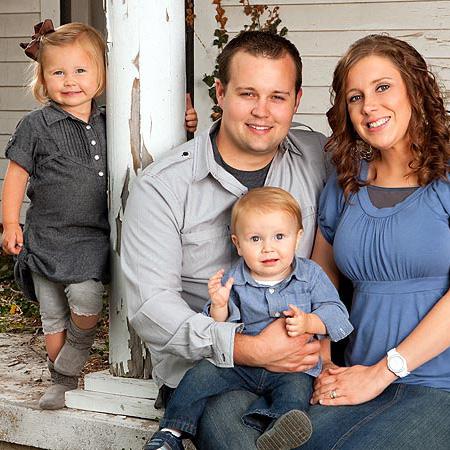 Josh and Anna Duggar are expecting another boy!
The 19 Kids & Counting stars, who already have a 3-year-old daughter named Mackynzie and a 21-month-old son named Michael, told People they found out their third child will be a little boy while taping segments for their family's TLC show.
"We didn't know the results," Josh told the magazine. "But we gave them from the doctor to the sound guy, Jim, and he planned out this very unique reveal. It caught us off guard in a time and place we least expected."
Article continues below advertisement
The eldest of the Duggar family's 19 kids, 25-year-old Josh said he and Anna intend to have as many children as "God gives us."
"We have this all figured out," the devout Josh joked. "The most seasoned parents will confess their inadequacy. Each child is so unique and so different. It is just amazing."
Anna, 25, told the magazine she's thankful to be a parent, and that "it is not about having a bunch of babies.
"It is about enjoying each child God has given you and focus on every day that you get with your child."
19 Kids And Counting airs on TLC Tuesdays at 9/8c.