Jodi Arias Juror Number 5 Dismissed -- Judge Denies Motion For Mistrial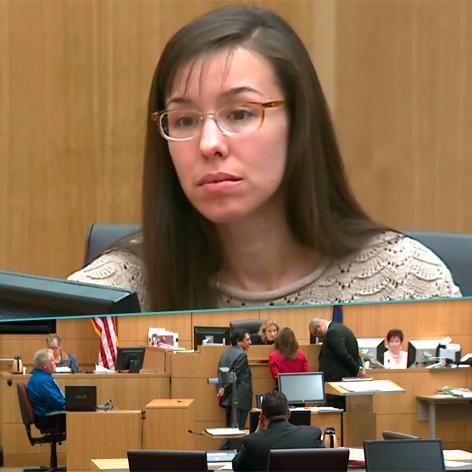 Following two hours of tense negotiations in closed chambers, the judge in the Jodi Arias murder trial booted controversial Juror 5 from the panel Tuesday but denied the defense team's request for a mistrial.
The axing came in light of Monday's complaint from Arias' lead attorney, Kirk Nurmi, who asked that the female juror be removed, claiming that: "statements Juror 5 made in front of her fellow jurors amounts to misconduct that inserted partiality in what is supposed to be an impartial body."
Article continues below advertisement
Following her swift decision, Judge Sherry Stephens told the remaining jurors that they are not to speculate why the woman was dismissed.
There are still 17 jurors - 12 to deliberate with five alternates - remaining to decide whether 32-year-old Arias killed Travis Alexander in self defense or cold blood when she stabbed him 29 times, slit his throat and shot him on June 4, 2008. The unnamed female now has no responsibility in relation to the trial but it is not yet known if she will be allowed to talk to the media.
The high profile trial continued after the unexpected delay with testimony from domestic violence expert Alyce LaViolette, who gave her reaction to e-mails sent by Alexander's friends, Chris and Sky Hughes, in which they described him as "the biggest flirt this side of Mississippi."
Sky also e-mailed Alexander regarding "serious concerns" she had about his relationship with Arias.
The trial continues - stay with RadarOnline.com for regular updates and daily live-streaming.