Jodi Arias Defense Attorneys Demand Mistrial, Cite 'Juror Misconduct'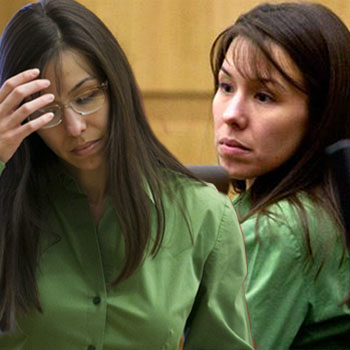 Jodi Arias' legal team is demanding the judge in the case rule for a mistrial or at least get rid of a juror they're accusing of "misconduct."
The Arias murder trial was not in session on Monday because of the Easter holiday, but that didn't prevent Arias' defense attorneys from filing their mistrial request.
Arias' lead attorney, Kirk Nurmi, asked that a female juror be removed claiming that: "statements Juror 5 made in front of her fellow jurors amounts to misconduct that inserted partiality in what is supposed to be an impartial body."
Article continues below advertisement
The request came in the wake of Thursday's hearing in which Arias' Nurmi alleged that prosecutor Juan Martinez may have been viewed by jurors when he was posing for photographs and signing autographs for his fans outside the Maricopa County Courthouse in downtown Phoenix, reported the Arizona Republic.
In response, Judge Sherry Stephens ordered that all of the jurors be questioned one-by-one, leading to the controversial comments by number 5 and causing Nurmi to claim she is neither fair nor impartial at this point - making "her removal from the jury essential" to ensure Arias' rights.
Specific details about what happened remain unknown because the information is sealed.
Currently there are 18 jurors sitting in on the mammoth trial that began on January 2, but only 12 will deliberate once the defense and prosecution give their closing arguments.
Arias is on trial for the brutal 2008 murder of her ex-boyfriend Travis Alexander. The 32-year-old femme fatale claims that she killed Alexander in self defense.
Testimony is scheduled to resume Tuesday.
Stay with RadarOnline.com for regular updates and daily live-streaming.