Exclusive
Killing Time? Jodi Arias Selling 'Hourglass' Art She Drew Behind Bars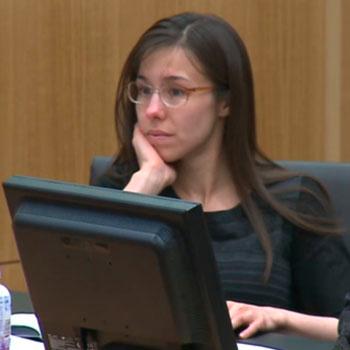 Is she simply killing time – or trying to make a killing, moneywise?
To meet demand from fans who are buying her artwork online, Jodi Arias has drawn an hourglass with sand slipping away from behind bars -- at the time that her own life appears to be precariously falling away in the death row murder trial in Phoenix, Ariz.
Arias, 32, is accused of killing her former lover, Travis Alexander, a devout Mormon motivational speaker. She alleges it was done in self-defense.
Article continues below advertisement
RadarOnline.com has learned Arias' 9-by-12 inch graphite drawing titled Hourless is priced at a whopping $2,000 -- hey, it includes free shipping -- and comes complete with an insightful description written by the woman herself.
"Some people say they have no regrets; I cannot count myself among them. When I step back and look at Hourless, the concept of time running forward and backward is evoked," wrote Arias on her website.
"Many scam artists are attempting to sell art and other items by claiming they were created by or once belonged to Jodi."
As RadarOnline.com previously reported, some of Arias' drawings sold for as much as $3050 on eBay, a Grace Kelly image.
Arias is not the first person to attempt to make their name as an artist from jail.
The top dollar creative convicts have included Charles Manson and the late "killer clown" John Wayne Gacy.