The Last Laugh? Jay Leno Cracks A Few More Jokes About Tonight Show Firing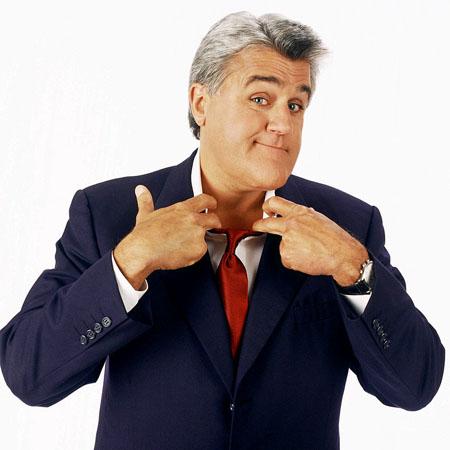 Jay Leno might have been unceremoniously shown the door, but at least he's got a sense of humor about it.
On Thursday night's edition of The Tonight Show, Leno added a few more quips about NBC's decision to replace him with Jimmy Fallon and relocate the show to New York.
Leno, citing expert findings that North Korea might have the missile capacity to reach Los Angeles, said that explains why the network has decided to move the show 3,000 miles to the east.
Article continues below advertisement
"Of course! It makes perfect sense, yes!" he said.
Leno then, again, addressed his dismissal, joking it had nothing to do with the baby his housekeeper had a few weeks ago.
"That was totally coincidental!" he joked.
He riffed off the concurrent ouster of Rutgers basketball Head Coach Mike Rice, showing a tape of himself at a writer's meeting screaming at his employees, throwing a basketball at them, and upending tables.
While he's expressed his ire with the Peacock Network execs who decided his fate, Leno is clearly taking the high road with Fallon on his way out, having publicly professed his fondness for his successor and even doing a joint bit about the shake-up.
On Wednesday, Leno called the New York-based comic "a hell of a guy," and predicted "he's going to do a great job" in the chair once inhabited by Johnny Carson.
Watch the video on RadarOnline.com
After the news was confirmed by the network Wednesday, Fallon, 38, took to the air and thanked Leno, 62, for passing him the torch that is comedy's top gig.
"I have to say thanks to Jay Leno for being so gracious," Fallon said. "It means so much to me to have his support."